myCWT now even clearer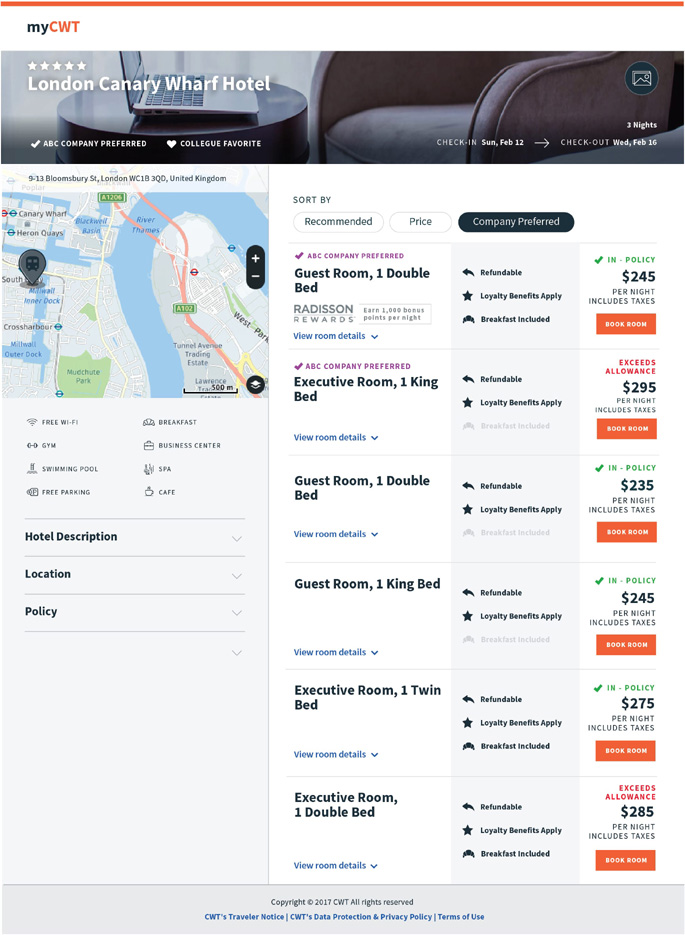 The hotel booking function of the central travel portal myCWT has been given a facelift, making it even easier to book hotels. The following additional information is now displayed during the booking process:
• If the booking complies with the travel policy, this is clearly visible in the display.
• Additional services are also clearly marked with icons. Travelers can now see at a glance whether the rate is refundable, whether breakfast is included or whether there are other benefits (e.g. bonus points).
The display layout has been updated to make the information more easily readable for travelers.