CWT Leisure: Plan your 2019 family holiday now!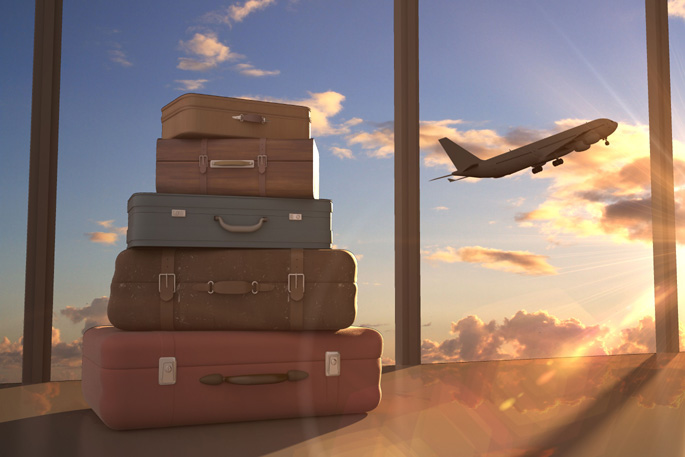 Christmas is over and the new year has begun. In companies and institutions, many people have by now already decided when to take their vacation. That means it's also time for you to plan your family holiday. Even though climate experts reckon that we will have more warm and hot summer months more often, there are other reasons besides good weather for taking a vacation – to get away from your everyday routine, discover new countries, widen your horizon, spend a relaxed time with the family, and many more. So, it is high time to start planning now.
Talking of family holidays, did you know that …
95 percent of parents involve their children in holiday decisions?

for 70 percent of parents, spending time with their children is top priority?

59 percent of children find that mom and dad are happier on holiday than in their everyday routine?
If you want a vacation by the seaside or are planning a cruise with the family, we can help you to find the right ship or a family-friendly holiday resort with giant slides on the beach. Book your holiday home with us and avoid unpleasant surprises when you get there.
Whether you want to go on a trip to the mountains, travel through the USA by motor home or go on a safari, we can help you make your booking.
If you feel lost in the maze of early bird discounts and fixed rates for children, just ask us. We will keep a clear head and send you a suitable offer directly by e-mail. If you book early, you can save up to 500 euros per family and benefit from special additional offers, such as all-inclusive services if you book half-board.
Make your family vacation your time together! The CWT Leisure team will help you.
Your CWT Leisure team
3001 Bern
Von Werdt Passage 5 • Phone: 031 328 28 28
E-mail: tourismlehmann@carlsonwagonlit.ch
1211 Genève
c/o BIT/ILO
4, route des Morillons • Phone: 022 799 75 40
E-mail: iloleisure@carlsonwagonlit.ch
1211 Genève 23
c/o CERN
385, route de Meyrin – Phone: 022 767 27 63
e-mail: team2.cern.ch@contactcwt.com
1820 Montreux
Rue de la Paix 5 • Phone: 021 963 35 61
E-mail: montreux@carlsonwagonlit.ch
1260 Nyon
9, route de Saint-Cergue • Phone: 058 322 26 30
E-mail: tourismenyon@carlsonwagonlit.ch
8005 Zürich
Josefstrasse 216 • Phone: 058 322 25 80
E-mail: holidayzurich@carlsonwagonlit.ch