Let's get phygital - Technological trends at events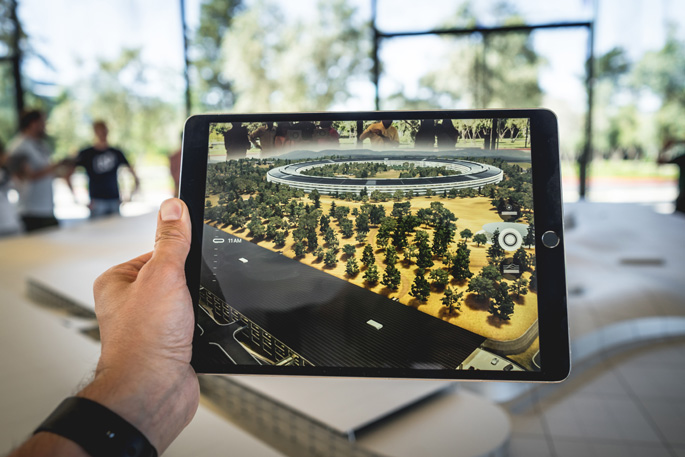 Meetings and events are by nature offline and face-to-face. However, apps, artificial intelligence and the Internet of Things can be used to improve the processes before, during and after events and create a better experience for participants.
Simpler processes
Tools and applications, whether for online registration, ROI analyses or collecting and evaluating feedback, can simplify work for event planners. Online booking systems also make it easier to capture data for accounting and evaluation.
The experience factor
A professionally organized event alone is no longer enough. To offer participants more, apps are available to get them in the mood beforehand virtually and provide greater interaction during the meeting. Large-scale events can use full-service apps for registration, communication during the event and gathering data. Smaller event organizers benefit from micro websites that they can easily customize with their own branding.
Shifting borders
The fear that all events will be digital in the foreseeable future is unfounded. But especially for complex events at multiple locations, the trend is now toward virtual and hybrid meetings, known as phygital (physical + digital). Messages can be spread more easily with virtual support, virtual reality reduces the limitations of the location, and augmented reality enhances the real environment with virtual information, for example to help people find their way around a large venue. Chatbots can be used to support participants as a virtual host.
This is how you can use technology meaningfully at events:
It should not be an end in itself: The technology must deliver added value and help to achieve the meeting's goals.

It must be suitable: Find an external provider that offers the functionality and support you need.

Make sure you are online: Robust WiFi is essential – check its capacity and speed to make sure it can handle your requirements.

Plan well: At first, new technology costs time and money, but if it is well thought-through and has a clear purpose it will pay off.

Make it easy: Give participants help in using the technology.

Market it: Communicate certain tools in advance to promote their use, e.g. for online registration.
Alternatively, you can contact us directly. We are always happy to help you:
CWT Meetings & Events
Tel +49 (0) 69 15321 1031
events.sales@cwt-me.com
www.cwt-meetings-events.ch
Photo by Patrick Schneider on Unsplash