Air France Business cabin, excellence in the sky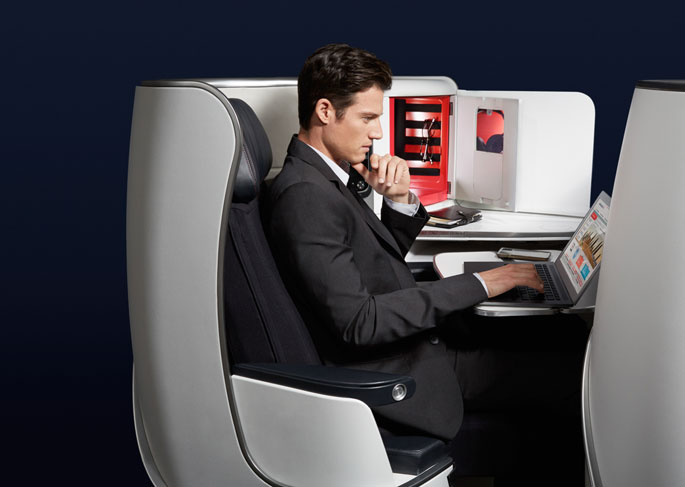 Air France business cabins have been designed to ensure comfort and well-being throughout the flight. With its exacting standards and optimum attention to detail, Air France's Business class offering is constantly evolving to provide its customers with the best of the unique French lifestyle, or art de vivre à la française.
The new seat converts into a full-flat bed for jet lag-free flying across time zones. The seat's enveloping curves protect passengers' personal space, creating a private bubble in the sky. Whether you want to work, play, eat or sleep, the seat adapts itself to each individual for the duration of the trip. The surrounding space is uniquely designed to keep the personal effects close at hand while providing privacy and direct aisle access. A variety of custom enterainment programming is updated monthly on a 16-inch HD touchscreens.
From January to March 2019, the world's most Michelin-starred female chef, Anne-Sophie Pic is signing new gourmet creations in Air France's Business class cabins.