CWT Leisure: South Africa is worth a trip at any time of the year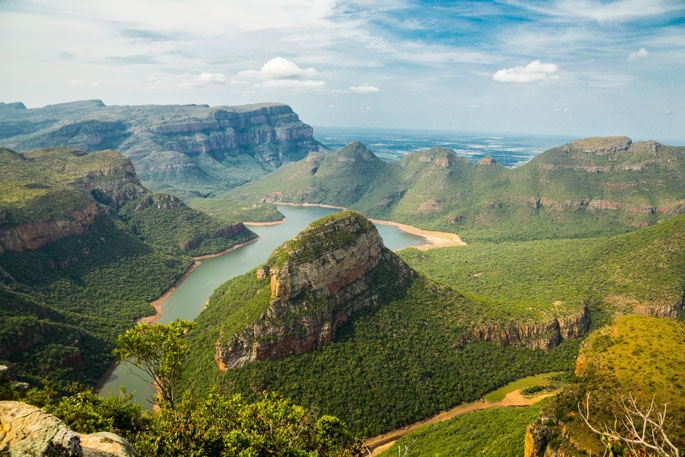 While it is still cold and wet outside in this part of the world, the summer sun is shining in South Africa. But South Africa is ideal for a holiday all year round –each season has its own special appeal.
Summer in South Africa lasts from December to February. This is the time when South Africans go on holiday, and it is ideal for swimming. Camps Bay between Table Mountain and the Twelve Apostles is considered the most beautiful beach in the Western Cape. If you visit iSimangaliso Wetland Park in KwaZulu-Natal, with a bit of luck you can watch turtles laying their eggs (November-January) or freshly hatched, making their way to the sea (February-April).
South Africa's "verdant season" lasts from May to September. Temperatures at this time of year often exceed 25° in the South African provinces of Limpopo, Northern Cape, KwaZulu-Natal, Mpumalanga, Free State and North West. Night times are cooler with average temperatures dropping to below 10°. The dry season is just starting and promises ideal weather for safaris and outdoor activities.
The best time to travel to South Africa for an active holiday is in spring (September to November) or autumn (March to April). Temperatures on the Cape Peninsula, the Garden Route, in the Eastern Cape and the subtropical coast above Durban are pleasantly warm and there is less likelihood of rain. Although the wind can blow strongly down on the Cape in spring, it dies down in autumn, and the vineyards glow in the most beautiful colors.
Yvonne Niebergall, Manager Leisure Travel at CWT, also knows a thing or two about the picturesque vineyards in South Africa and recommends a hiking and wine holiday: "A day without wine is like a day without sunshine" – follow this South African saying and discover the incredible beauty of the Cape with culinary highlights and excellent wines from the best wine-growing estates in the world. Watch the winemakers at work and sample the delicious wines that have ripened in the South African sun.
If you want more inspiration, the website of the South African Tourism office (SAT) offers the chance to compile your own personal video of a South Africa safari.
Alternatively, you can ask our colleagues from the CWT Leisure team for their personal advice on how to spend the perfect holiday in South Africa.
Have you already registered for our CWT Leisure newsletter (in German)? The current edition includes a competition on the topic of South Africa. Register here at any time.
Your CWT Leisure team
3001 Bern
Von Werdt Passage 5 • Phone: 031 328 28 28
E-mail: tourismlehmann@carlsonwagonlit.ch
1211 Genève
c/o BIT/ILO
4, route des Morillons • Phone: 022 799 75 40
E-mail: iloleisure@carlsonwagonlit.ch
1211 Genève 23
c/o CERN
385, route de Meyrin – Phone: 022 767 27 63
e-mail: team2.cern.ch@contactcwt.com
1820 Montreux
Rue de la Paix 5 • Phone: 021 963 35 61
E-mail: montreux@carlsonwagonlit.ch
1260 Nyon
9, route de Saint-Cergue • Phone: 058 322 26 30
E-mail: tourismenyon@carlsonwagonlit.ch
8005 Zürich
Josefstrasse 216 • Phone: 058 322 25 80
E-mail: holidayzurich@carlsonwagonlit.ch
Photo by Lina Loos on Unsplash