Discover Panama with Air Europa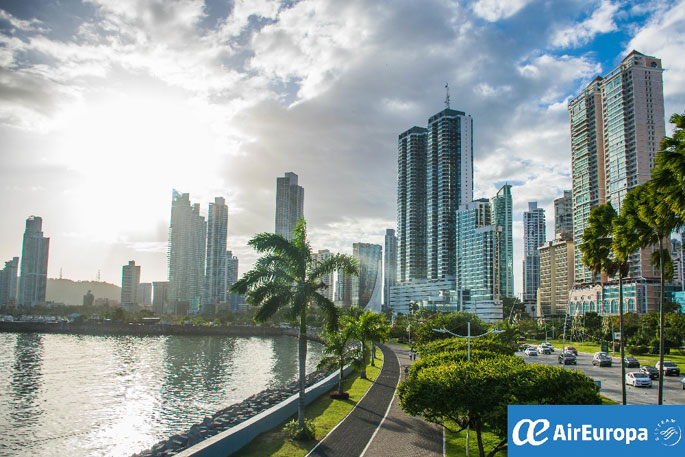 Air Europa, member of the Sky Team Alliance, offers connectivity from Zurich to more than 50 destinations in the world. From June 3rd, 2019, it will also connect Zurich with Panama 5 times a week via our Madrid hub, offering seamless connectivity and our new B-787 Dreamliner.
Fly comfortably to Panama on our Business Class and relax in our fully reclining seats featuring a spacious design in which flexibility and privacy come first. Our 100% adjustable seat has been created especially with your comfort in mind. You can sit back and relax as you work or enjoy our delicious menus, recline and unwind whilst enjoying our extensive choice of inflight entertainment, or drift off to sleep in our fully flatbed: a large, comfortable and private space equipped with all the connectivity and services you need to have a pleasant and unique flying experience.
Our Wi-fi services gives passengers the choice to either check their Social Media, enjoy Online entertainment or continue working. If being entertained is your preference, guests can either use the individual screen or the Air Europa "on the Air" App where guests can watch movies, tv programs or documentaries, listen to music, browse magazines, play games or simply check your flight status.
Furthermore, with our frequent flyer program "Suma" passengers can earn miles and redeem them with no restrictions on dates or availability, for flights both Business and economy class products and services on Air Europa, SkyTeam member airlines and partners.
Discover the comfort of the B-787 Dreamliner with Air Europa and enjoy your flight until you reach your destination. Because with Air Europa, every detail counts.