Air France unveils its new long-haul travel cabins available on board Airbus A330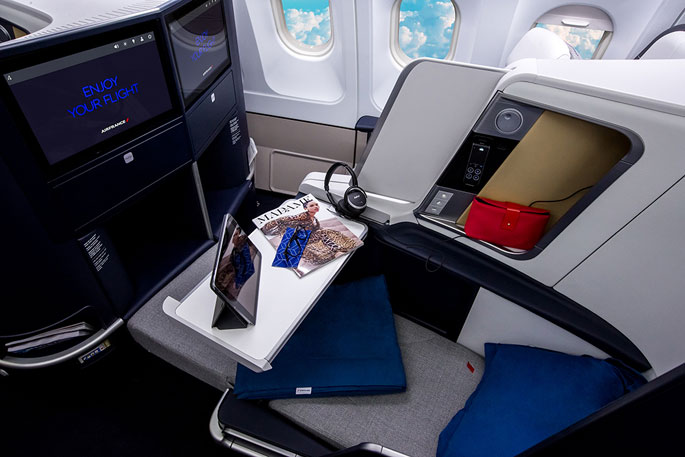 Travelling on long-haul flights is now more comfortable, enjoyable and elegant than ever before. With its new cabins, Air France intends to offer a new experience on board its Airbus A330s - 36 seats in Business, 21 seats in Premium Economy and 167 seats in Economy. 15 aircraft will be fully retrofitted between now and 2020 thanks to a 140 million euro investment. With new seats, a new cabin interior and new products and services, your brand new journey begins here.
Until the end of the winter season1, customers will thus be able to enjoy these cabins on flights to Accra (Ghana), Ouagadougou (Burkina Faso) and Houston (USA). As from the 2019 summer season, the new Airbus A330 will progressively serve Accra (Ghana), Ouagadougou (Burkina Faso), Cotonou (Benin), Lagos (Nigeria), Niamey (Niger), Bengaluru and Delhi (India) as well as Seattle, Chicago and Dallas (USA).
(1)Until March 30, 2019.
Read more: corporate.airfrance.com