CWT Leisure: Fire, water, ice(land)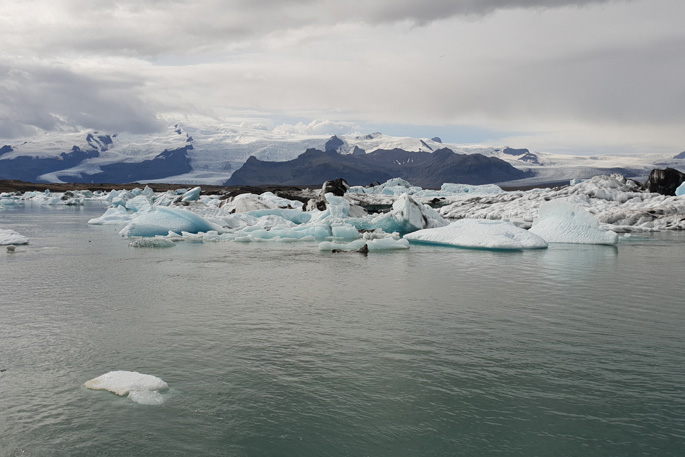 When we think of Iceland, we imagine a rugged landscape with geysers and waterfalls, glaciers and volcanoes, robust horses, Viking legends and volatile weather. Well, it's all true!
For one thing, Iceland is not for sun worshippers! Even in summer the temperature is rarely warmer than 15 degrees Celsius, and if it ever reaches 20 degrees, then the media spout about "heatwaves." On sunny days, it can be miserably cold when the wind blows from Greenland, and you should always have a raincoat with you, because the weather can change dramatically several times a day.
Most trips to Iceland start in Reykjavik, and the country's laid-back capital is certainly a good place to start exploring the diversity of this country. For example, Hallgrimskirkja church not only offers fantastic views from the top over the city with its brightly painted houses; its architecture also suggests the basalt columns that can be found in their natural form all over the island – at Reynisfjara black sand beach or at Svartifoss and Hengifoss waterfalls. Culture buffs will find plenty to do and see in the many museums and galleries or the futuristic Harpa concert hall, while bars, restaurants and pubs offer Icelandic and international fare. You can also go whale watching, on glacier tours and horse riding from Reykjavik.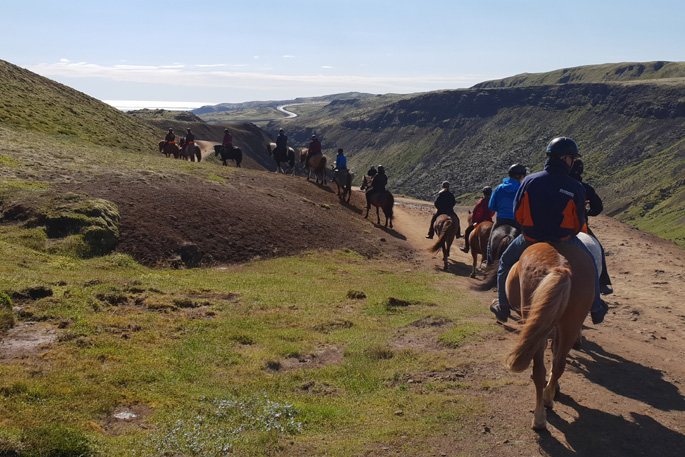 "Reykja" means smoke – and its frequent occurrence in place names points to the island's geothermal activities: As Iceland lies on the border between the North American and Eurasian tectonic plates and is home to around 30 active volcanoes, things are seething underground. Probably the most famous example is the Great Geyser, which has lent its name to similar gushing springs all over the world. It is part of the Golden Circle, a popular tourist route. As well as the geyser that erupts reliably every few minutes, this includes other famous sights, such as the Thingvellir National Park and the breathtakingly beautiful Gullfoss waterfall that attract hordes of visitors every year. Another fascinating geothermal phenomenon can be found in the northeast of the country, at Myvatn (Mosquito Lake). Visitors can marvel at the bubbling mud holes and inhale hot sulfur fumes as they step around smoking piles of stones. Thanks to all of this geothermal energy, many hotels also have hot pools where you can relax after a day's travel. These are often outdoors, which means you can quickly run from your room to the pool in your bathrobe and enjoy the warm water on your body while your head is in the cold air. It's a wonderful contrast! For those who prefer the cold, the Jökulsarlon glacier lagoon is a great place to get close to icebergs and collect chunks of ice on nearby Diamond Beach.
Do you want to get to know this remarkable island? We have an 11-day tour in a hire car along Iceland's coast for you. Or ask our colleagues from the CWT Leisure team to help you in planning your individual trip to Iceland.
Your CWT Leisure team
3001 Bern
Von Werdt Passage 5 • Phone: 031 328 28 28
E-mail: tourismlehmann@carlsonwagonlit.ch
1211 Genève
c/o BIT/ILO
4, route des Morillons • Phone: 022 799 75 40
E-mail: iloleisure@carlsonwagonlit.ch
1211 Genève 23
c/o CERN
385, route de Meyrin – Phone: 022 767 27 63
e-mail: team2.cern.ch@contactcwt.com
1820 Montreux
Rue de la Paix 5 • Phone: 021 963 35 61
E-mail: montreux@carlsonwagonlit.ch
1260 Nyon
9, route de Saint-Cergue • Phone: 058 322 26 30
E-mail: tourismenyon@carlsonwagonlit.ch
Photos by Annette Lindstädt