CWT Business Travel Tip: Osaka, a city that works as hard as it plays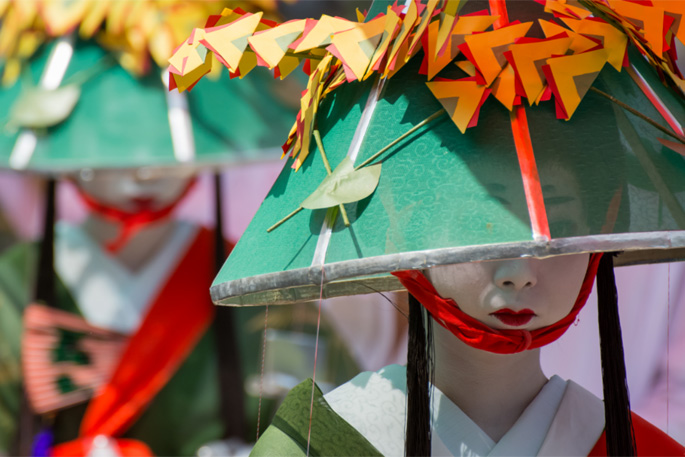 Vibrant Osaka is for many people the friendliest, quirkiest city in Japan. Gaudy advertisements, street stalls and every entertainment venue imaginable bring color to this teeming metropolis. Though busy at all hours, the evening is when things kick off. Osakans live for the hour that the ties – and work personas – come off. This is a city that works all day and stays up all night.
Situated on the west side of Japan's main island, Osaka Prefecture is the geographical and economic center of the Kansai region, an area including the cities Kyoto, Kobe and Nara. Though Japan's second smallest prefecture, more than eight million people reside here, approximately 2.7 million of those in Osaka City alone. In fact, the Osaka metropolitan area is so densely populated it's rivalled only by Japan's capital, Tokyo.
The population skyrockets during the day as commuters flood into the city to work. It's estimated there are 410,000 places of business in Osaka Prefecture; about 190,000 of those are in Osaka City. Osaka City alone makes up seven per cent of Japan's entire economy and it accounts for more than 25 per cent of the wholesale and retail industry in the country. Major Osaka industries include manufacturing, retail, service and pharmaceuticals, and companies such as Panasonic, SHARP, Nippon Life, Suntory (whisky) and sweet giant Glico originated and are headquartered in Osaka. Reflecting its economic and business importance, more than 400 companies listed on the stock exchange have their headquarters in Osaka Prefecture. Indeed, many inventions were created here: androids, gel pens, instant noodles, karaoke and conveyor belt sushi are all products of Osaka.
Osaka was the third "World's Most Liveable City" in 2018 according to the Economist Intelligence Unit, beating Tokyo, which came seventh. In truth, both cities are superb destinations, but there are differences. Tokyoites have a reputation for being polite and well mannered, while Osakans are considered blunter and more tenacious. When it comes to business, many foreigners see Tokyo as setting the standards for Japan, though Osakans shrug the city off as dull and conformist. Since Osakans can appear brash they are viewed as tough but effective business negotiators.
A tale of two downtowns
Osaka's fascinating culture has evolved over millennia, though it is only in recent years that people from further afield have really started to take notice. The city has two downtown hubs: party central Minami ("South") and business district Kita ("North"). Minami is where visitors and locals head to in order to find the exciting Dotonbori entertainment district and surrounding Namba neighborhood. Here people can see experiences popularly associated with Japan, such as enormous bright neon lights and signs (Dotonbori is often compared to Times Square), ancient temples, and spectacles like 'kabuki', a traditional form of theatre with elaborate costumes and over-the-top acting.
Please find further information on Osaka's economic power, as well as on sights and events not to miss there, from page 12 of the current issue of Connect Magazine.