Air France inaugurates a service to Dallas-Fort Worth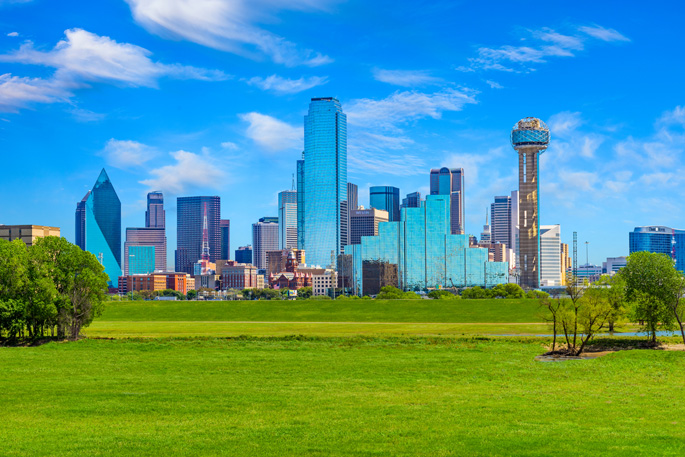 End March 2019, Air France inaugurated a new service to Dallas-Fort Worth (USA) by Airbus A330 equipped with new long-haul travel cabins.
Throughout the summer season, up to 5 weekly flights will connect Paris-Charles de Gaulle to Dallas-Fort Worth, Air France's 13th US destination.
The new Business seat, adapted to the dimensions of the Airbus A330, guarantees an unparalleled comfort. It can be transformed into a fully-flat seat bed 2 metres long and 57.1cm wide to cross time zones without feeling tired. Customers enjoy improved conviviality and a moment of sharing or extra privacy thanks to a sliding screen.
Comfort is a priority on board the Airbus A330's new Premium Economy cabin, with additional space – a 130° seat recline in a fixed shell, one of the widest seats on the market with 48.5cm, a 102-cm seat pitch, lumbar support adapted to different body shapes, additional storage space, a wider footrest and a 13.3-inch HD screen.
The Economy seat has also been redesigned to offer additional comfort, with more space between the armrests, reinforced ergonomic foam and a 118° seat recline, 79cm legroom, a wider tray table and a larger, state-of-the-art 11.7-inch 16/9 HD touch screen.