CWT Leisure: Get your tickets soon for the Olympic Games!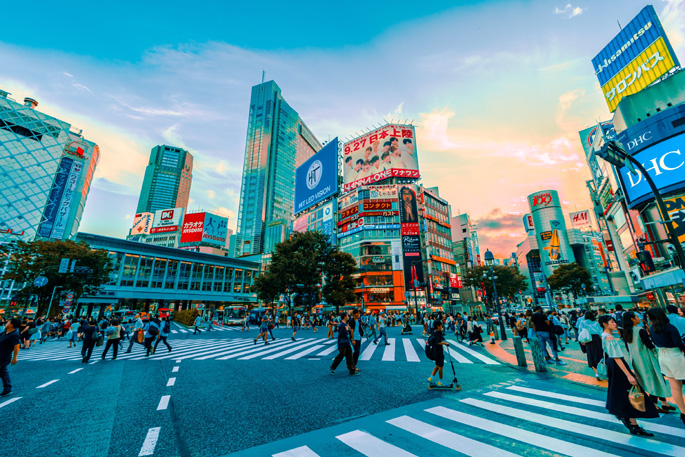 Summer 2020 will be packed with sporting events! After the football European championship in June and July, the Summer Olympics will take place in Tokyo from July 24 to August 9, 2020.
Tokyo is without doubt one of the most exciting cities in the world! At first glance, it seems chaotic and unbelievably vast. Most people visiting for the first time try to find their way through the maze of neon signs, Japanese characters and crowds of people. Soon, they realize it is not that difficult after all, and Tokyo already has them under its spell. The different districts of town have their own unique flair, which is what makes this metropolis so fascinating.
For example, you should definitely visit the lively Shibuya district. Here, you can discover the latest Japanese fashions, watch a noisy concert on a street corner, and marvel at probably the busiest intersection in the world on the west side of Shibuya station. Whenever the traffic lights turn green, some 1,000 people cross the road at once – without any accidents!
A bit more than a year before the Olympic fire is lit – from June 24, 2019 – tickets will become available for this major sporting event in Tokyo via our partner DER Touristik, an official and authorized ticket agency in Germany. As well as entrance tickets to a wide range of events, it offers a choice of attractive packages including accommodation, flights, transfers, excursions in Japan and various connecting journeys before or after the Olympic Games.
We would be happy to send you a copy of the DERTOUR catalog "Olympische Spiele Tokio 2020" (in German) with further detailed information, as well as tips for the 2020 Paralympic Games. Just ask your CWT Leisure agency.
Your CWT Leisure team

Photo by Jezael Melgoza on Unsplash