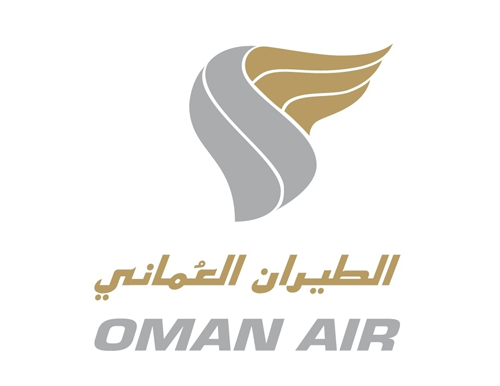 Fly in style to 11 Indian destinations with Oman Air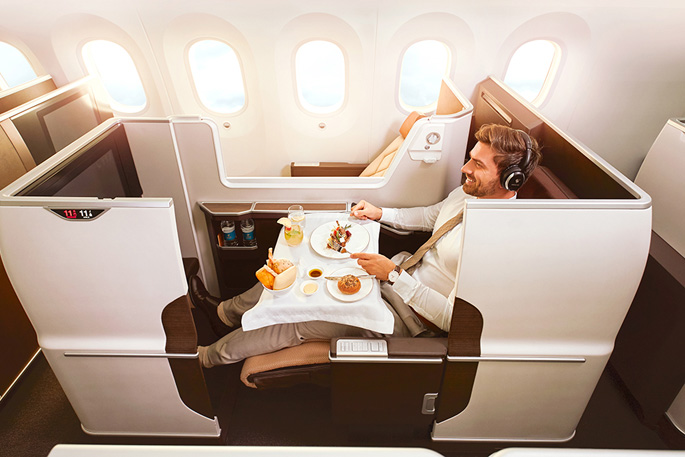 Oman Air, the flag carrier airline of the Sultanate of Oman, is a Skytrax 4-star airline with its hub in Muscat. The boutique style airline flies daily from Zurich to Muscat and beyond to 11 destinations in India.
The Business Class cabin is arranged in a 2-2-2 seat configuration on all flights from Switzerland. The slightly offset seats allow each guest to have direct aisle access.
Seats can be converted into fully flat beds and have a seat pitch of over 2 meters. Head and foot rests as well as seat depth can be adjusted electronically. 43 cm screens, live TV at every seat and WiFi, make for a perfect travel experience above the clouds. Guests are spoiled by exquisite cuisine and a la carte menus on demand that come along with corresponding wines.
The new state of the art terminal at Muscat airport opened in March 2018 and offers business travelers seamless transfers through a separate premium check-in area, luxurious lounges and a hotel & meeting facility in the transit area.