Delta Comfort+® It's Simple, Plus Means More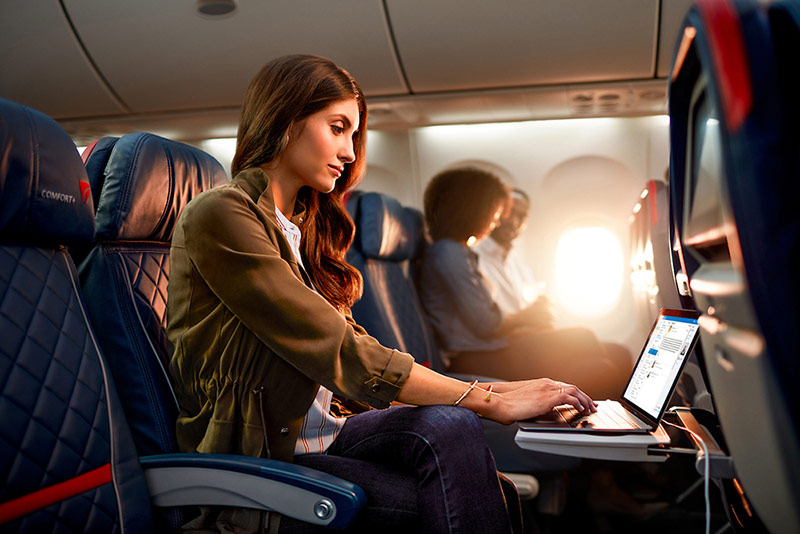 Delta Comfort+® customers will enjoy up to 10 cm more legroom and 50% more recline on long-haul international flights and select domestic flights. Delta Comfort+® customers have access to Priority Boarding and dedicated overhead bin space which means they will be among the first on the plane to stowe their carry-on bags.  Delta Comfort+® seats are located towards the front of the plane which means customers are also among the first to disembark. Other extras like a pillow, blanket, complimentary headset, and an amenity kit on long-haul international flights are available on board.
As one of the world's largest in-flight providers with more than 1,100 Wi-Fi-enabled aircraft, Delta is focusing on making its Wi-Fi even faster, delivering the high speeds sufficient to stream videos and work emails. With free mobile messaging and 100% international long-haul coverage, customers have everything they need to make a day in the air as productive as a day in the office.
Read more about Delta Comfort+®: https://pro.delta.com/switzerland.