Creative and productive on the go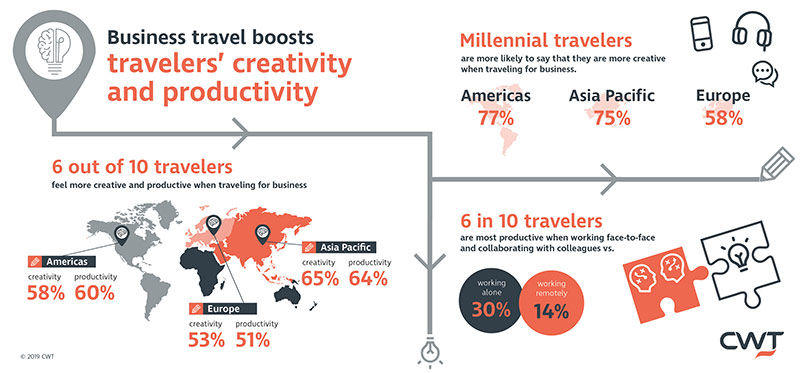 Do you enjoy working on train journeys? Then you have much in common with many other business travelers. In a survey already presented in the last issue, CWT found out some surprising facts: Many travelers find that business trips make them more productive and stimulate their creativity.
However, the results differ depending on the person's age and background. Above all millennials (born between 1980 and 1995) experience a surge of creativity, especially those in America: 77 percent of these travelers find that they are both more productive and more creative on business trips. Among European millennials, only 58 and 57 percent respectively say the same.
Members of Generation X (1966 to 1979), on the other hand, are considerably less productive and creative on business trips and the figures are lowest for baby boomers (1946 to 1965).
See here for more information.