CWT Leisure: Colombia – the land of coffee!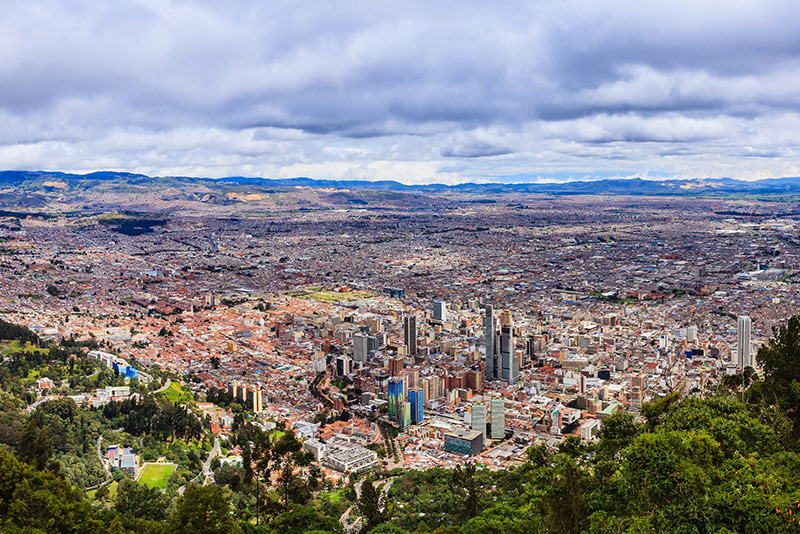 What comes to mind when you think of Colombia? Even outside its capital, Bogotá, the country has plenty to offer – for example, natural beauty and, of course, coffee!
We enjoy Colombia in our coffee cup every morning and it generally accompanies us throughout the day. Coffee, Colombia's black gold, grows at an altitude of 1,100 to 1,900 meters. From 1,400 meters, it is called highland coffee. A visit to a coffee plantation not only shows you how coffee is grown and harvested, but also gives you profound insight into Colombia's history.
This diverse country between the Caribbean, Pacific, Andes and Amazonas has more to offer than just coffee:
Experience the colonial flair in vibrant Cartagena with the best restaurants in the country, or watch humpback whales mating along the pristine Pacific coast. Bogotá, on the other hand, is urban and hip, with plenty of street art and more.
Visit the country where coffee grows!
To get a first impression of this diverse country, we recommend a round tour. Here is one of many examples.
The CWT Leisure team makes your private travel dreams around the globe come true.
If you are planning a holiday and don't know where to go, why not get some regular inspiration from our CWT Leisure newsletter (in German). Register here.   
Your team for private travel:
3001 Bern
Von Werdt Passage 5 • Phone: 031 328 28 28
E-mail: tourismlehmann@carlsonwagonlit.ch
1211 Genève
c/o BIT/ILO
4, route des Morillons • Phone: 022 799 75 40
E-mail: iloleisure@carlsonwagonlit.ch
1211 Genève 23
c/o CERN
385, route de Meyrin – Phone: 022 767 27 63
e-mail: team2.cern.ch@contactcwt.com
1820 Montreux
Rue de la Paix 5 • Phone: 021 963 35 61
E-mail: montreux@carlsonwagonlit.ch
Source: Connect Magazine 02/2019, María Isabel Magaña, Photo: iStock