Punctuality. Reliability and Trust - This is what Aeromexico stands for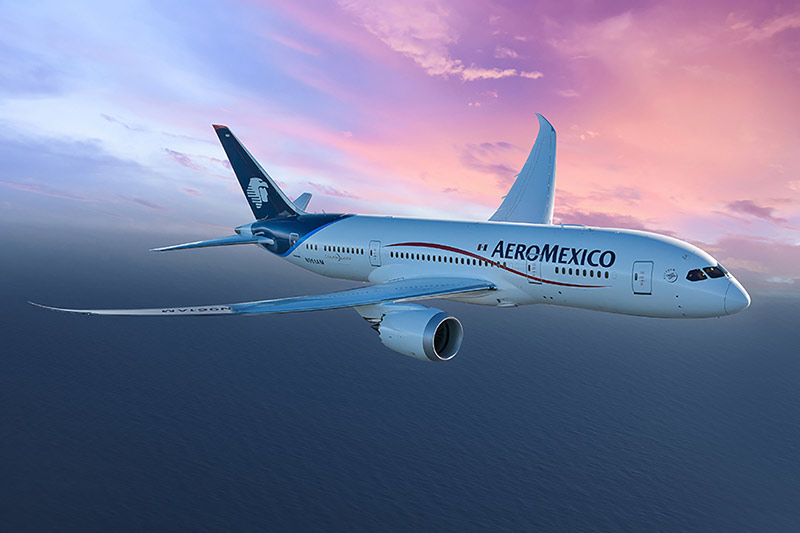 Aeromexico, founding member of the airline alliance SkyTeam, is the largest Mexican airline and based in Mexico City. It operates over 600 flights daily to more than 90 destinations, including 43 in Mexico.
Aeromexico guarantees a special travel experience in Dreamliner Boeing 787 on flights from Amsterdam, Madrid, Paris, Barcelona and London to Mexico City. Partnerships with Air Europa, Air France and KLM enable seamless connections from Germany to AM long-haul flights to Mexico. The Dreamliner offers flat-bed seats in Class Premier, each one equipped with Wi-Fi, power sockets and USB port. An excellent catering with food and beverages fulfills all wishes.
Expansion and innovation:
New route between Mexico City and Barcelona (3 weekly frequencies)
More frequencies from 3 to 5 weekly flights starting in December. Starting March 2020, this route will be served daily
More frequencies between Mexico-City and Madrid (a total of 18 flights) and between Mexico- City and Paris (Charles de Gaulle, served up to 13 times a week)
Free messaging throughout all flights