Delta Air Lines is bringing brand new cabins to Swiss skies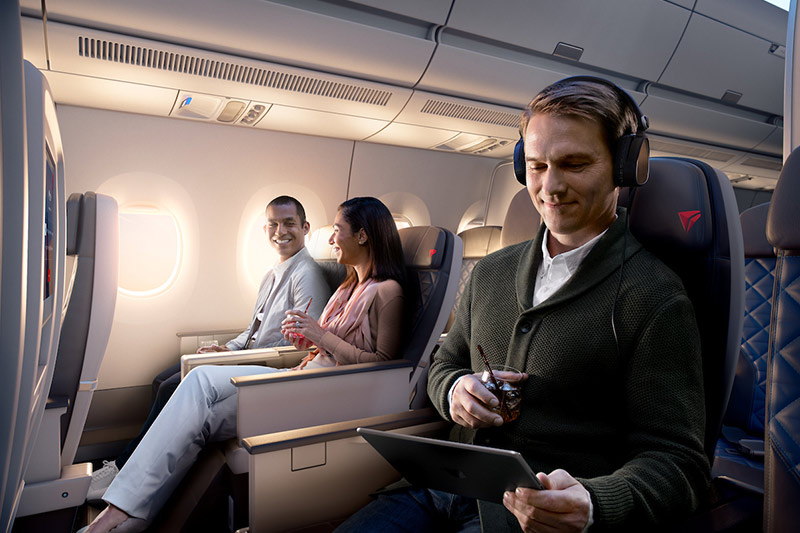 The new cabins will be retrofitted on the 767-400 fleet and bring all four branded seat products – Delta One, Delta Premium Select, Delta Comfort+ and Main Cabin – to this aircraft, and Switzerland for the first time. The aircraft have been scheduled to fly from Zurich to New York-JFK from December 9, 2019.
Delta's premium economy cabin, Delta Premium Select, will have 20 seats in a 2x2x2 configuration. It is a separate cabin between Delta One and Main Cabin, offering customers dedicated service, plated meals on Alessi service ware, TUMI branded amenity kits, and LSTN noise-canceling headsets. Seats, with memory foam cushions, will be 19" wide with up to 38" pitch and 7" recline. The seats will also feature an adjustable leg rest and footrest, along with a larger IFE 13.3" screen than found in Comfort+ and Main Cabin.