Keep your travel details in one place with myCWT Itinerary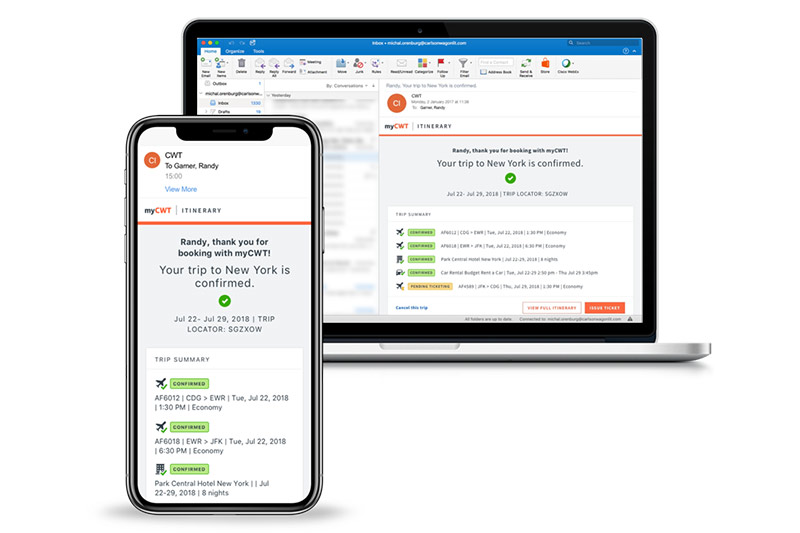 At the end of September 2019, myCWT Itinerary was given a comprehensive update and has now been enhanced for mobile devices.
Thanks to its state-of-the-art, consistent design, travelers can now see the most important elements and the status of their itinerary at a glance. The trip summary, trip components and airfare details are displayed separately, making them easier to read. Important telephone numbers for emergencies are also clearly shown.
The new myCWT Itinerary gives business travelers all the details they need to be better prepared for their upcoming trip and have all the information they need at their fingertips.