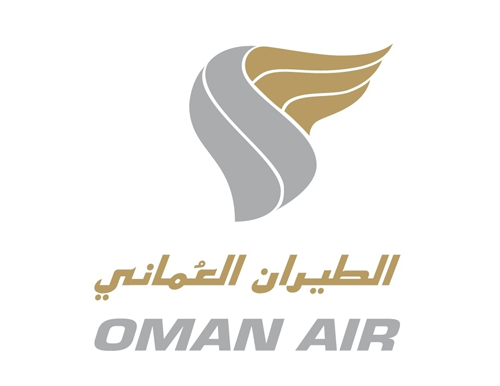 Oman Air: Award Winning Business Class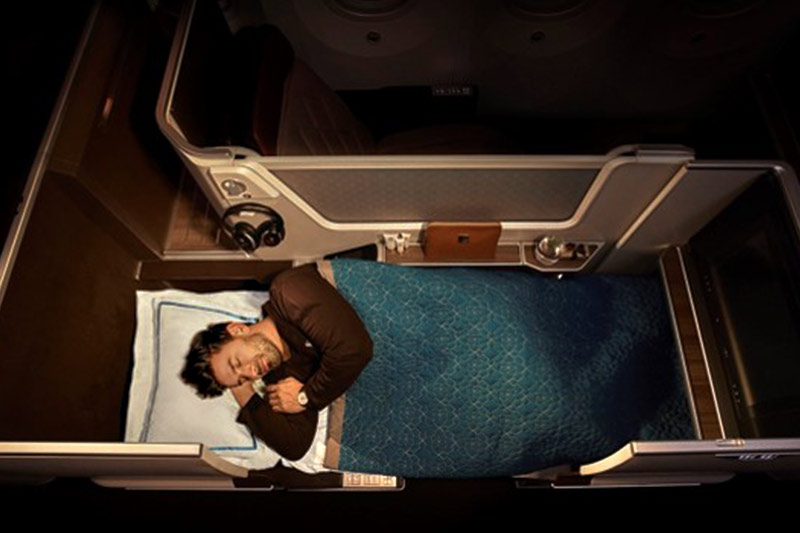 At any time of your journey with Oman Air you will enjoy the incomparable Omani hospitality and dedication for service that the airline is famous for.
The Oman Air widebody fleet is equipped with up to 30 Business Class sleeper seats that can be converted into fully flat 2 meters long beds at the push of a button. Seats are arranged in a 2-2-2 configuration and are offset from each other so that every guest has got guaranteed private access to the aisle. For even more privacy a dividing screen can be pulled up automatically between seats.
Head and foot rests as well as seat depth can be adjusted automatically. Comfortable matrasses, fluffy pillows and soft quilted duvets will ensure customers arrive totally relaxed. Each seat comes with an integrated massage function, USB ports, power supply, a 43 cm monitor and noise muffling headsets. Access to WiFi is provided for guests wishing to stay connected during the flight. Hundreds of live TV, movie and music channels as well as games will make the hours pass very quickly.
Guests are spoiled by exquisite cuisine and a la carte menus on demand that come along with corresponding wines. Exclusive washbags and pyjamas are distributed during the flight. Luxurious lounges and premium check-in areas at newly opened Muscat airport ad to an unparalleled travel experience on the ground.