Qatar Airways launched its latest Malaysian destination on 15.October 2019 with flights to Langkawi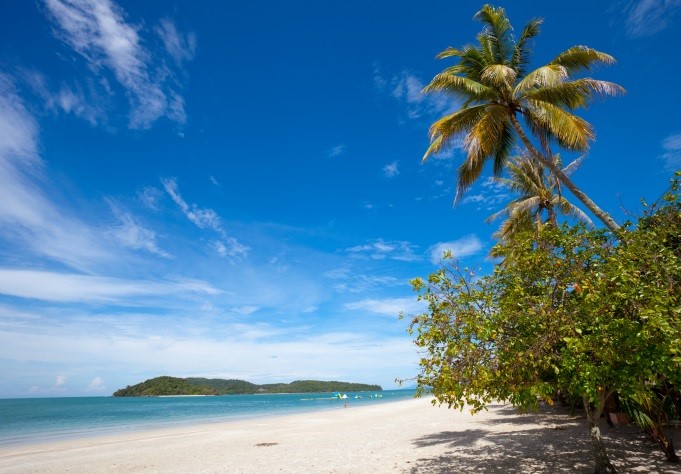 The Langkawi Archipelago consists of 104 islands - declared a UNESCO World Heritage Site in 2007.
Langkawi is a paradise for lovers of wildlife and history, and has plenty to offer other types of travelers, with a stunning array of cultural attractions, excellent shopping venues and superb cuisine.
The spotless beaches of Langkawi are something of an attraction themselves. While all beaches are impressive, make sure to visit to Langkawi's renowned Pantai Cenang Beach.
If you are travelling to Langkawi in search of great food, then you will discover that there is an extraordinary array of local choices. The best districts to head for are the beaches of Pantai Kok, Pantai Tengah and Pantai Cenang. Here, you can sample sublime and spicy dishes of curried meat and fish, often served with rice cooked in fragrant coconut milk. Noodles are another popular dish and are cooked with spices, vegetables and meat or fish.
Qatar Airways flies to Langkawi: 5x weekly from Zurich and 2x weekly from Geneva.