New Air France Travel Cabins to the Caribbean and Indian Ocean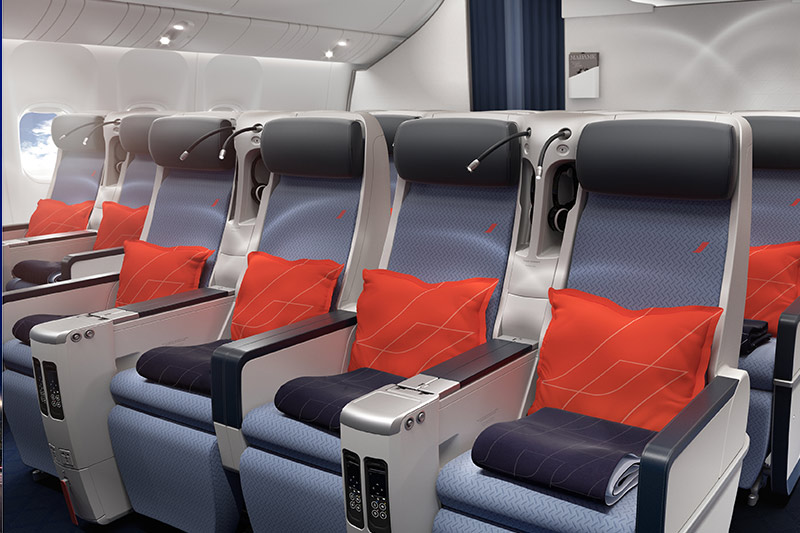 From January to December 2020 Air France will gradually install new cabins on all its ten Boeing 777-300s. On board the Boeing 777-300, the 472 seats (14 in Business, 28 in Premium Economy and 430 in Economy Class) have been completely redesigned to the highest standards of comfort. On 15 January 2020 the first aircraft with these new cabins took off for Pointe-a-Pitre. In addition to Pointe-à-Pitre, Fort-de-France and Saint-Denis de la Réunion, these new cabins will be progressively available this year on routes to Mauritius, Havana, Cancun, Santo Domingo and Punta Cana.
On board the redesigned Boeing 777-300s, customers can enjoy on-board Wi-Fi with Air France CONNECT. By the end of 2020, the entire Air France fleet will be equipped with Wi-Fi.