United Airlines Unveils its Next Fleet Paint Design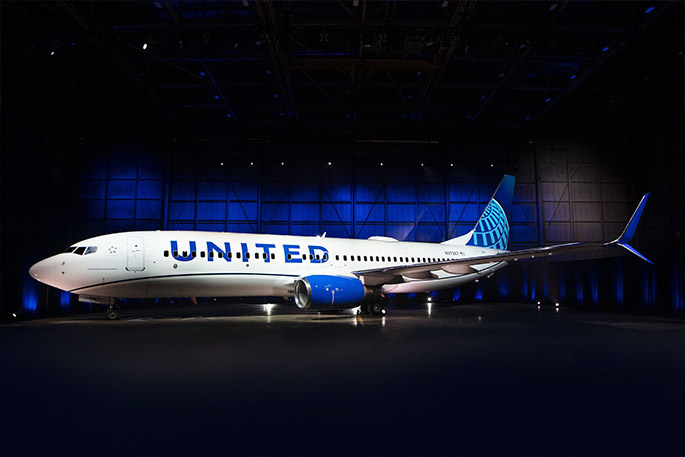 United Airlines is introducing a modernized aircraft livery, which will bring a refreshed look to its fleet. The design is a visual representation of United's ongoing brand evolution while staying true to the history it has developed over the past 93 years of proudly serving customers around the world.
The next iteration of United's livery prominently features the color most connected to the airline's core – blue. Three shades – Rhapsody Blue, United Blue and Sky Blue – are used throughout the design in a way that pays respect to United's heritage while bringing a more modern energy. The airline is keeping its iconic globe logo on the aircraft tail, which represents the carrier's expansive route network of reaching 355 destinations in nearly 60 countries.
On average, United aircraft receive new paint jobs every seven years. The first aircraft painted with the new design is a Boeing 737-800, which will be joined by a mix of aircraft types with the updated livery throughout the year.