Air China Limousine Service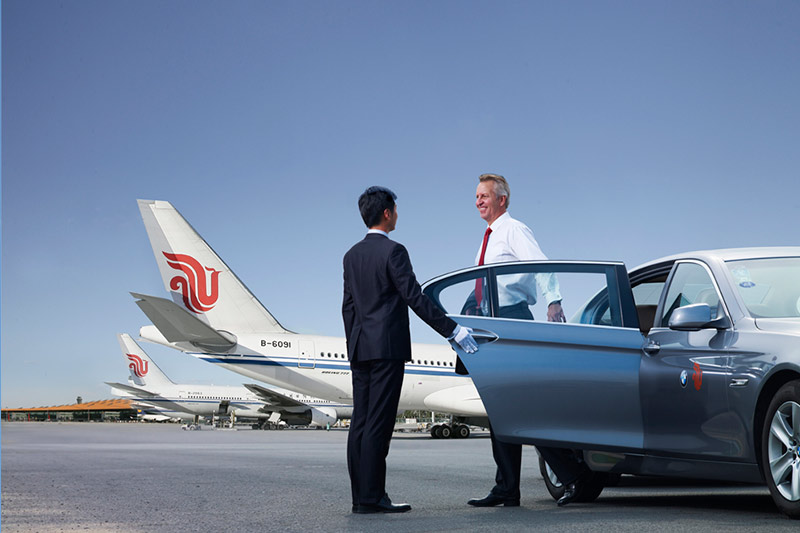 What better way to begin or end journey than with an exclusive chauffeur service provided by Air China? Available in 12 cities in China, your personal driver will pick you up at the airport and bring you to your desired destination and back to the airport on your return.
The service is available for all passengers flying from Europe to China in First and Business Class with a valid ticket in booking classes F, A, J, D, C, Z and R. Your personal driver can be booked at the four major Air China hubs Beijing, Shanghai, Chengdu and Shenzhen as well as in the following cities: Guangzhou, Chongqing, Nanjing, Hangzhou, Tianjin, Xi'an, Wenzhou and Wuhan.
Huge range increase in Shanghai
The newly increased range brings the following destinations (non-exhaustive list) upon arrival in Shanghai within your reach:
Kunshan          108km
Suzhou            145km
Nantong          175km
Wuxi                 178km
Hangzhou        203km
Changzhou      222km
Whether for business or pleasure, the convenient Air China Chauffeur Service greatly enhances the comfort of your trip. Enjoy a limousine ride straight to your hotel in the scenic Hangzhou with its beautiful West Lake or directly to your business destination, for example to the Suzhou Industrial Park in Suzhou.