More cabin options for business travellers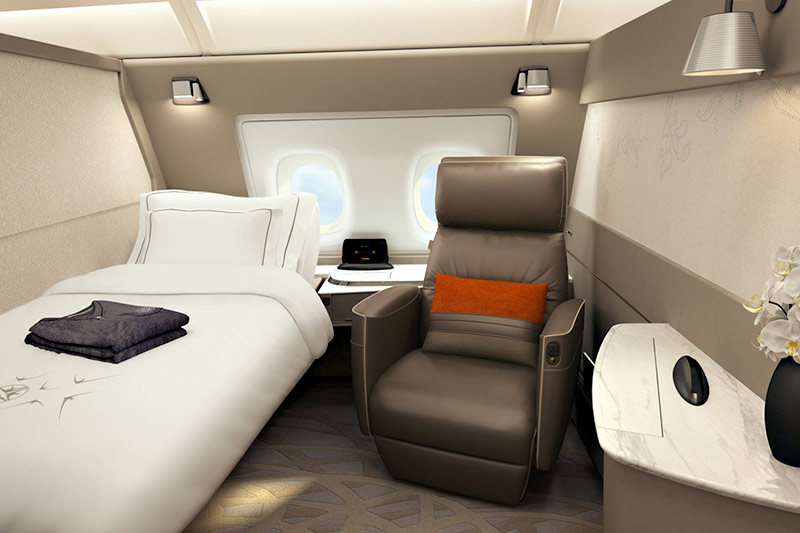 Besides its renowned Business Class, the Singapore Airlines A380 also offers other options for corporate travellers looking for privacy and exclusivity, as well as a convenient inflight experience.
Suites
Each Suite is furnished with a separate full-flat bed with adjustable recline and a plush leather chair. It also has a 32-inch full HD monitor that can swivel for the different viewing angles in seat and bed modes, customised handbag stowage compartment, amenity box lined with soft leather and a feature wall with mood lighting.
The exclusivity of the Suites cabin is further accentuated by its two stylishly-furnished lavatories.
Premium Economy Class
Each seat is 49.5 cm wide, with 20-cm recline and seat pitch of 96-5 cm. Customers will be treated to an enhanced in-flight entertainment experience with active noise-cancelling headphones and a 13.3-inch HD monitor.
Other features include a full leather finishing, calf-rest and foot-bar, two USB ports, personal in-seat reading light and more stowage space.
The Singapore Airlines Suites and Premium Economy Class are available on the daily flight from Zurich to Singapore.