An asset for reducing our environmental footprint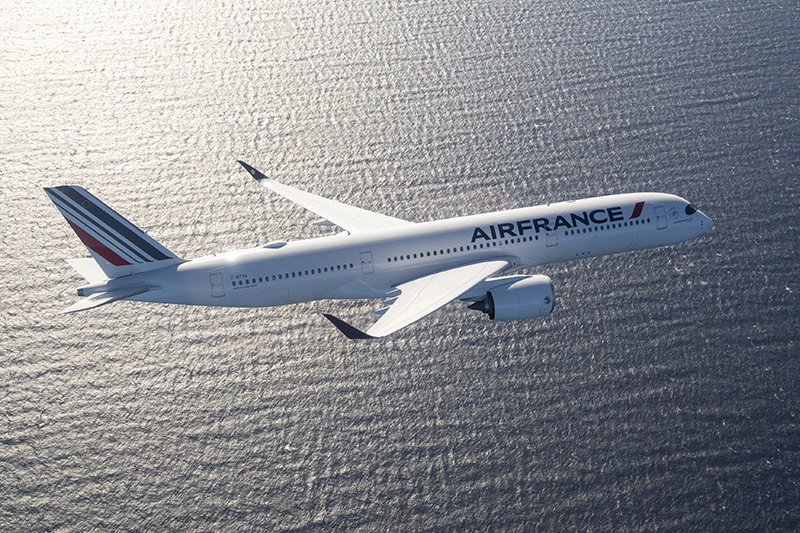 For many years, Air France has been committed to reducing its environmental footprint by implementing concrete actions – weight reduction on board, reducing and recycling waste, promoting eco-piloting, reducing the noise footprint, reducing and offsetting CO2 emissions and eliminating single-use plastic items.
Nonetheless, the main lever for reducing our environmental footprint remains its fleet modernization today symbolized by this very first A350.
This aircraft consumes 25% less fuel (i.e. 2.5 litres per passenger/100 km) thanks to the incorporation of materials which are up to 67% lighter – 53% composites and 14% titanium. In addition, its noise footprint is reduced by 40%.
Air France has decided to partially power the Airbus A350 ferry flight between Toulouse and Paris-Charles de Gaulle with biofuel. This initiative underlines the importance of biofuel for the aviation sector and Air France's commitment to contributing to its development.