EXCITING BRAND-NEW AIRBUS IN THE AIR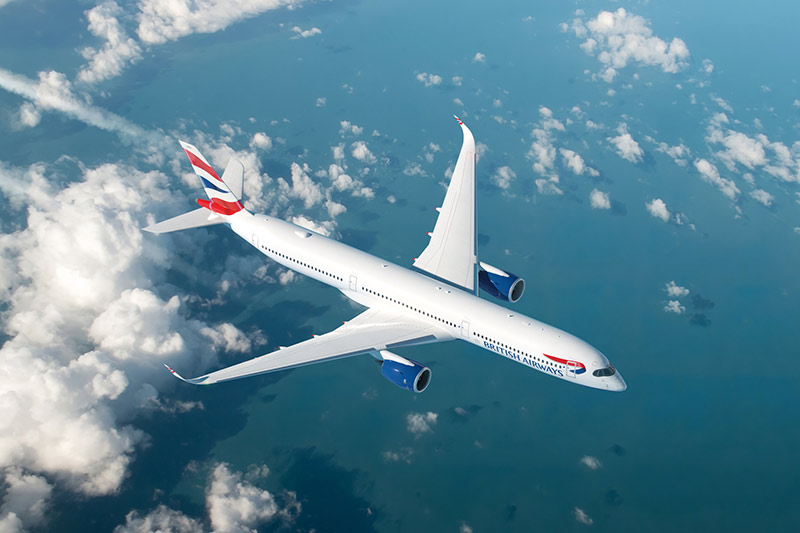 British Airways and Iberia are delighted to introduce the new Airbus A350 into their fleet. The new Airbus promotes a sense of well-being, space and tranquillity due to its reduced noise level, high ceilings and ambient light that complements the time of day and the outdoor light.

A greener way to fly
The Airbus A350-1000 is one of the most fuel-efficient aircraft operating in the world today. 
Inspired by birds, it is the world's most modern wide body aircraft.
The state-of-the-art aircraft is built from advanced materials. A combination of carbon composites, titanium and modern aluminium alloys delivers environmental benefits such as lower fuel burn and reduced CO2 emissions. Its nitrogen oxide emissions are nearly a third below the current industry standard, with noise levels also much lower compared to previous generations. It's a huge leap forward for greener air travel.
British Airways A350-1000 is having its first to premiere of their new Club World cabin - Club Suite.