BRAND NEW BUSINESS CLASS SEAT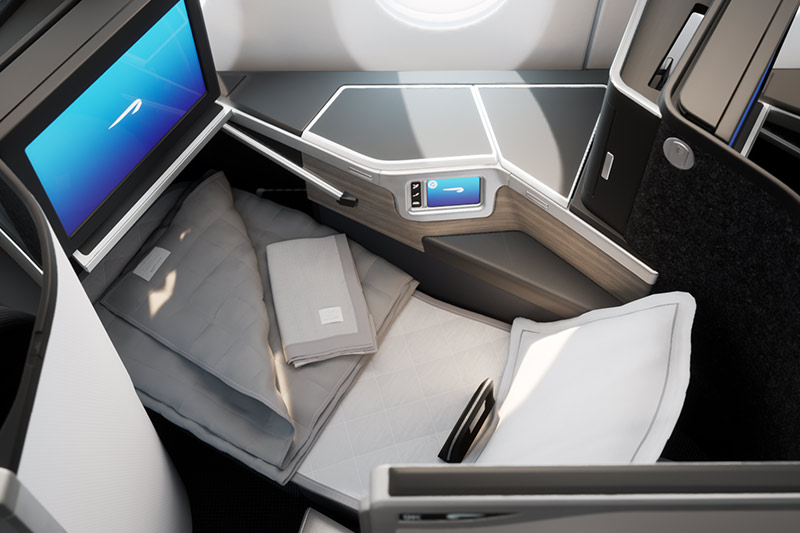 It is not just any business class
British Airways has unveiled its highly anticipated new business class seat "Club Suite" on its stunning new A350 in July 2019.
Club Suite is the final step in the British Airways Club World investment, following on from the introduction of luxurious bedding, a new personalised service and a restaurant style dining experience. It offers direct-aisle access, a suite door for greater privacy and luxurious flat-bad seats in a 1-2-1 configuration. Imagine your favourite armchair, bed, dining table and office - all in one.  
Boasting 40 % more storage, including a vanity mirror, Wi-Fi, 18.5-inch inflight entertainment screens*, gate-to-gate programming, and PC/USB power.
Club World combines a first-class level of comfort and service with the freedom and flexibility. Plus, when combined with the extra space, calm and wellbeing of the spacious, state-of-the-art A350, passengers can feel truly rested on their flights.