Fly the dream from Zurich with American Airlines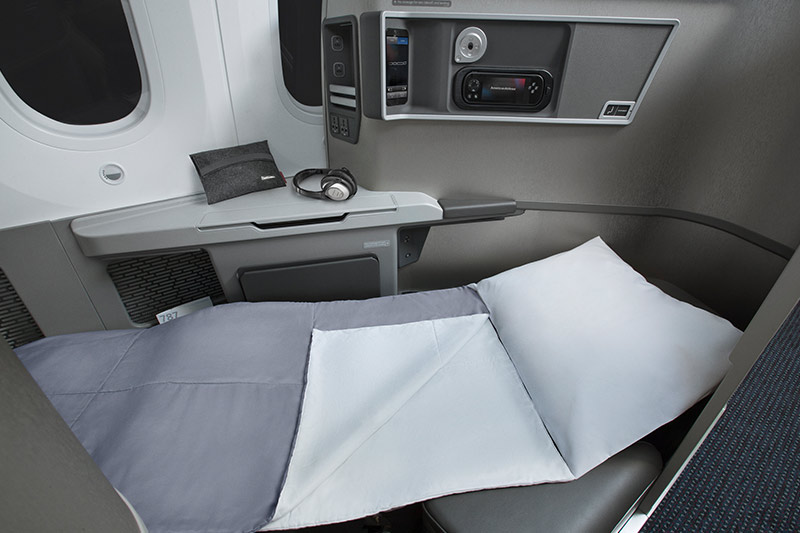 Experience the state-of-the-art Boeing 787-8 Dreamliner on American Airlines daily nonstop flights from Zurich to Philadelphia, launching on 9th January 2020.
Equipped with a three-class cabin, travellers will enjoy ultimate comfort in the Flagship Business Class suite with a fully lie-flat seats, with direct aisle access and bedding by Casper©, Wi-Fi connection, on-demand entertainment of the latest movies and TV shows and a noise - cancelling headsets for use in flight.
Or simply elevate your travel experience in the new Premium Economy Class with more legroom, wider adjustable leather seats as well as enhanced amenities. Enjoy over 1,000 hours of entertainment, Wi-Fi, live TV and power outlets at every seat.
Take in Florida, the Sunshine State, enjoy surfing in California, soak up the sun in Mexico and connect through Philadelphia to nearly 260 destinations across North and South America and the Caribbean.
Flight                    Departure                          Arrival                                  Frequency
AA 92                    Philadelphia (PHL)           Zurich (ZRH)                       Daily
AA 93                    Zurich (ZRH)                     Philadelphia (PHL)             Daily