Thank you for voting us Best Airline in North America, again.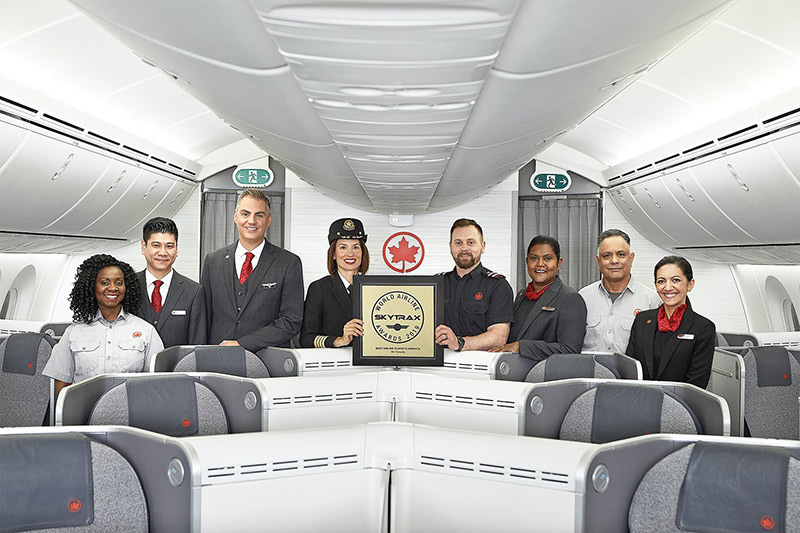 Air Canada is proud to have been named Best Airline in North America once again by Skytrax. It is an incredible honour to receive this award for the 8th time in 10 years, as voted by you, our loyal customers. We are proud to bring Canada to the world and strive to provide a world-class travel experience every time you fly. This award is a heartening confirmation of the dedication and commitment from all our employees to providing you the best possible travel experience.
We are honoured to also have received these awards:
Best Business Class in North America
Best Airline Staff in Canada
Best Airline Cabin Cleanliness in North America
Our world-class Air Canada Signature Class cabins offer fully lie-flat seats on most international flights. Fly our Boeing 777 or 787 Dreamliner aircraft and you'll experience Executive Pods that feature adjustable cushion systems that can be extended into fully lie-flat beds.