Patrick Sedelmeier
Chief Financial Officer Central Europe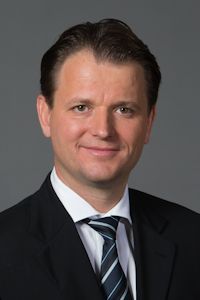 Patrick Sedelmeier, born 1971, began his professional career in 1990 with his apprenticeship as banker. He added a degree in business administration from Mannheim University and a European Master of Business Sciences from the University of Swansea/Wales. After participating in a trainee program at Hypo- und Vereinsbank AG, he joined the international IT company Getronics as Financial Analyst in July 2000. In 2002, Mr. Sedelmeier was promoted to Manager Controlling & Finance and in 2004 took over the position of Director Finance, Controlling & Administration. In November 2008 he came to Carlson Wagonlit Travel as deputy CFO and in October 2012 was appointed CFO Central Europe and is part of the Leadership Team. He is responsible for strategic financial planning, controlling and relations with the finance partners of Carlson Wagonlit Travel.
Stephanie Isensee
Senior Director Human Resources CE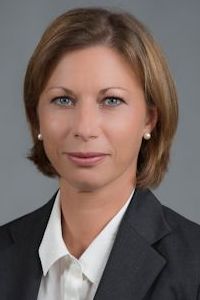 After training as a European secretary and earning a degree in business administration with a focus on human resources and marketing at the Verwaltungs- und Wirtschaftsakademie in Frankfurt, Stephanie Isensee , born 1971, began her professional career in 1999 at a subsidiary of Metro AG. She worked there as assistant in the department of Human Resources and Social Affairs before joining the Human Resources department at CWT in 2002. In 2004 Ms. Isensee became HR Manager Germany & Austria. She then took on the positions of Head of Human Resources Germany & Austria and Manager Training & Organization Development Central & Eastern Europe in October 2008. Since December 2010 she has been Director HR Germany & Austria. In this capacity she is also a member of the Management Team, the EMEA HR Leadership Team and the Global HR Leadership Council. She is responsible for the areas of personnel support, development and management, as well as for relations with regional works councils and with the Group Works Council.
Sandra Kuch
Marketing Director Messaging & Content, EMEA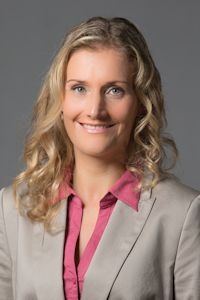 Sandra Kuch (born 1975) began her professional career as a travel agent apprentice at Lufthansa City Center in 1994. In 2002 she received her degree as Diplom-Betriebswirtin (degree in business) with a major in transport/tourism from the University of Applied Sciences in Worms. After completing her thesis while working as a student assistant at CWT, she took up a post in Marketing & Business Support and in 2004 became Manager Marketing & Communications Central & Eastern Europe. As of January 2008 she then became director of the department, also acting as its representative on the German Leadership Team starting in January 2012. After the restructuring of the country zones, Ms. Kuch was named Director Marketing & Communications Germany & Austria in January 2012. In April 2014, Switzerland was also added to her responsibilities. In her position, Sandra Kuch is heading the Marketing & Communications team and responsible for the implementation of strategic and operational marketing goals. She is also in charge of internal and external corporate communications as well as public relations.
Marcus Schäpertöns
Legal Director CEE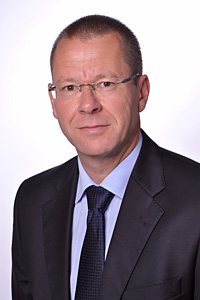 Marcus Schäpertöns, born in 1968, took up the post of Legal Director Germany, Austria at CWT on 1 November 2016. After earning his law degree in 1997, he spent the first ten years of his career in the mobile communications sector, first as General Counsel at Ericsson and then as Senior Legal Counsel at E-Plus. In 2006 he joined ADP Employer Services, a provider of products and solutions for personnel administration and human resources management, where he was Director Legal, Compliance Leader. Prior to joining CWT, he most recently held the position of Head of Legal at the IT services provider Hemmersbach. In his new role as Legal Director Germany, Austria, Marcus Schäpertöns is a member of the Management Team and responsible for all legal matters for CWT in Germany and Austria.
Christian Streib
Senior Director Traveler Experience CE
Christian Streib, born 1971, launched his professional career as a travel agent apprentice in 1994. In 1996 he joined Carlson Wagonlit Travel, holding various positions that enabled him to gain experience in the operational and technological fields as well as in support for key global accounts. After working in operations, he was appointed Head of Management Information Systems (MIS) in 1999. In 2001 he changed to key account management, first as International Program Manager until 2003 and then as Strategic Program Director EMEA until 2005. Afterward he took on the position of Director Sales & Program Management, Operations Eastern Europe, before being named Director IT Central & Eastern Europe in July 2006 and at the same time being appointed as member of the Management Team. In June 2011 he took over responsibility for the operative business as Director Traveler & Transaction Services Central & Eastern Europe. After the restructuring of the country zones, his title since January 2012 has been Director Traveler Services Germany & Austria. In October 2013, Switzerland was also added to his responsibilities. In his role, he is in charge of the disciplinary and operative management of the CWT agencies in Central Europe.
Markus Trapp
Director Sales Germany, Austria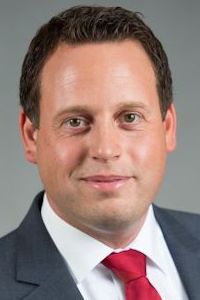 Markus Trapp, born in 1976, has been with Carlson Wagonlit Travel since 1996, when he began his career training as a travel agent in Mainz. He worked in Mainz from January 1999 to February 2000 in operational customer support as a member of the corporate services staff. In the following years, in parallel with studies at a vocational college, he gathered experience in a wide variety of departments at CWT both in Germany and abroad (England and Ireland). In September 2003, he received degrees as Diplom-Betriebswirt (BA) and Bachelor of Arts (Honors) and in August 2004 passed the examination to become a CTM-Certified Travel Manager™. Following his studies and before taking up a post as Sales Manager on 1 January 2005, he was a member of the Inside Sales staff at CWT's headquarters for Germany, in Eschborn. On 1 November 2010 he then took over responsibility for Inside Sales, and on 1 June 2012 became head of the entire Sales Team in Germany. Trapp has been Director Sales Germany since 1 February 2015 and is part of the Management Team. Since January 2017, Markus Trapp has also been responsible for Austria.
Katharina Turlo
Senior Director Program Management Central Europe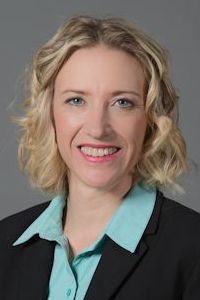 Katharina Turlo, born 1969, first did a commercial apprenticeship and then embarked on a career in the travel industry in 1988, at Danzas Voyages SA in Geneva. Her last post there was as Business Travel Consultant, before joining CWT in 1993. Ms. Turlo, a Swiss national, started out as a Leisure Travel Consultant and went on to become Implant Supervisor and Branch Manager, based in Geneva. During this time she also took courses culminating in Swiss certification as a travel agency specialist. In 2002 she joined the sales team as Key Account Manager, and in January 2009 became Director Sales Switzerland and a member of the Leadership Team. In November 2012 Ms. Turlo took on the role of General Manager Austria, responsible for the overall business of CWT Austria. Since July 2017 Katharina Turlo has been Senior Director Program Management Central Europe with responsibility for customer care. She is also part of the Management Team.
Felix V. Vezjak
Senior Director Meetings & Events CE
Felix V. Vezjak, born in 1957, began his professional career in 1974 as a travel agent apprentice. After completing his traineeship and working from 1977 to 1983 as a Travel Consultant and team leader at ABR in Nuremberg, he joined Carlson Wagonlit Travel's precursor, Wagons-Lits Cook Travel, in 1984, as director of a branch office. He held various executive positions at the successor firm, Wagons-Lits Travel, which became CWT in 1994, on the management team, in marketing, and in sales and account management. In 2000 Mr. Vezjak transferred to CWT's European headquarters in Paris, where he most recently held the post of Vice President Strategic Sales EMEA until 2006, responsible for international new business. He subsequently worked in executive positions at CWT competitors HRG and BCD before rejoining CWT in October 2010. Since his return, Mr. Vezjak has been a member of the Management Team, responsible in his new role for all areas of CWT Meetings & Events in Germany and Austria. In January 2014, Switzerland was also added to his responsibilities.
Petra Winstanley
Senior Director Global Supplier Management Central & Eastern Europe, Nordics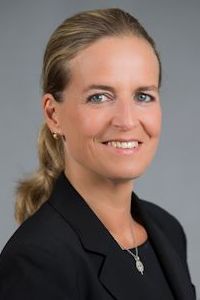 Petra Winstanley, born 1969, launched her professional career with an apprenticeship as a banker from 1985 to 1988 and as a travel agent from 1988 to 1990. She began working for CWT in 1992 as a travel advisor at the implant in the US Consulate in Frankfurt/Main, where she became team leader in 1994. In 1998 she took the post of Contract Manager for the US Army Europe account, responsible for 32 offices in Germany, Belgium, the Netherlands and Italy. Two years later Ms. Winstanley then took charge of air travel purchasing at CWT in the post of Manager Airline Relations, and in July 2004 became Director Supplier Management Germany for the areas of hotel and car rental. Ms. Winstanley joined the Management Team in October 2010 and was appointed Senior Director Supplier Management Germany in February 2012. Since July 2012 her area of responsibility has been extended to Central Europe (Germany, Austria, Switzerland) and since August 2016 to Nordics (Sweden, Finland, Denmark). In this capacity, Ms. Winstanley is responsible for purchasing, and leads contract negotiations with airlines, hotels, car rental companies, the railways and tour organizers. She is in addition a member of the global Supplier Management Team, in charge of market watch, analyses and negotiating the marketing budget with suppliers.
Sabine Spengler
Director Sales Switzerland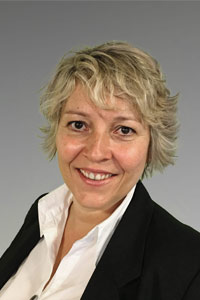 Sabine Spengler (born 1968 in Germany) started her career in 1994 after earning a degree as Bachelor in Tourism and Marketing. She held various leadership positions for American Express, HRG and Barclaycard before joining CWT as Multinational Sales Manager in 2008. In January 2011 she took on the position of Global Sales Director EMEA, and since January 2013 she has been Director Sales Switzerland. She is responsible for all sales activities at CWT Switzerland and is a member of the Swiss Leadership Team.
Marvin Flügge
Business Development Manager DACH, Roomit by CWT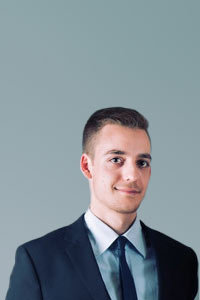 Marvin Flügge, born 1991, finished his apprenticeship with a travel agency in Bonn as certified travel agent in 2012. After this, he worked as customer service representative at the largest motorhome rental company in Canada. Then he took over various positions in Account Management and Operations at Hotel Reservation Service (HRS) in Germany and the USA. Since September 2018, Marvin Flügge is Business Development Manager for Germany, Austria and Switzerland (DACH region) at CWT's hotel division RoomIt. In this role he is part of the Market Management Team. His task is to find solutions for CWT's clients that increase safety and satisfaction of their travelers and offer attractive room rates.