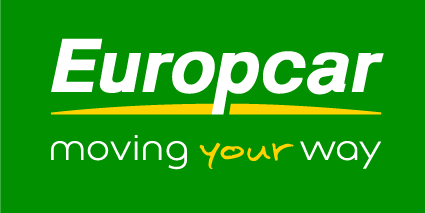 Europcar - Your partner for more success.
You are looking for tailored mobility concepts on favorable terms with flexible contracts and a wide range of individual services?
As the leading mobility provider in Europe and with over 90 years of experience in Germany, Europcar is the ideal partner for your company mobility.
Europcar offers you professional rental car services, modern mobility offers and many special services for your booking process, your fleet and your strategy.
Long term rentals, corporate car sharing, fleet management and custom booking tools are just a few of the things that make us more than a reliable rental car partner.
You can easily respond to peak orders and business challenges with our affordable offers and avoid fixed costs and long contract periods for your company fleet.
As a business customer, you also benefit from special services such as delivery and pick-up, free additional drivers and fee waiver for drivers under 23 years of age.
Among many advantages for choosing the No. 1 car rental company in Europe, we provide you here with the most important products, which make your travels as easy and comfortable as possible. Check out your personal advantages:
Brunel - Your 1st class business trip.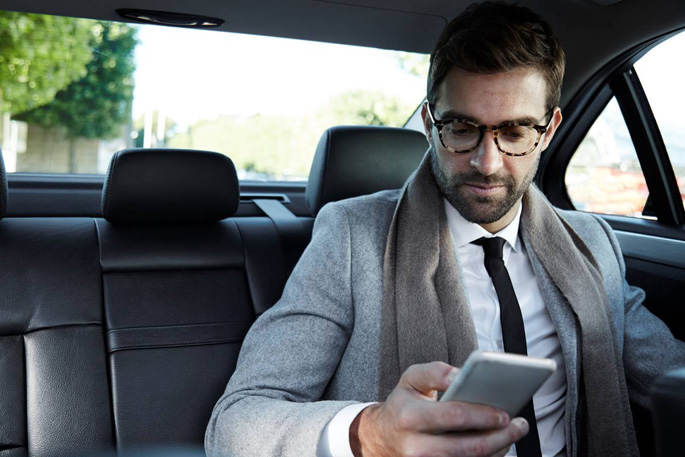 Brunel provides top-quality limousine and chauffeur services for your business trips and guarantees the highest standards and supreme comfort, worldwide.
Whether it's short-distance between two terminals, airport transfer or shuttle services for your events – you can count on experienced contacts and vehicles fitted to the highest specifications.
Brunel service employees are available 24/7, and have over 20 years' experience on the premium chauffeur services market. Incoming enquiries are processed as quickly as possible, and journeys can be booked in over 70 countries. Our Business Class (Mercedes E-Class, Audi A6, BMW 5 Series), Premium Class (Mercedes S-Class, Audi A8, BMW 7 Series), and Business Van fleet (V-Class) are available for you and your chauffeur!
Our experience, for you.
A trained, multilingual Brunel chauffeur is available in more than 70 countries and can be booked with or without a vehicle. In addition, your Brunel chauffeur can also take on the role of a concierge as part of a longer booking, e.g. for running errands. Plan your whole trip with Brunel or only be chauffeured for a specific part of the journey. Your professional chauffeur will keep your desired date in mind.
Brunel's aircraft charter service offers you luxurious flexibility and comfort for your long-haul business trip. Charter a plane with Brunel and book your chauffeur service as an additional option. Travel in style over long distances with Brunel, and get your work
All inclusive for your business.
With your Avis rental car you are always mobile and flexible. But what´s about the additional costs and fees and what happens in case of damage? So that you don´t need to deal with such issues, Avis has created special all inclusive rates for corporate customers.
Your Brunel benefits at a glance.
More than 20 years' experience in the premium chauffeur segment.
24 hours, 7 days a week availability for you.
Available in over 70 countries.
A multilingual, professional chauffeur.
Drivers can be hired for longer trips.
Aircraft charter service for your business flight.
A high-quality fleet, including drinks in the vehicle.
EP 15 – The product for frequent travelers.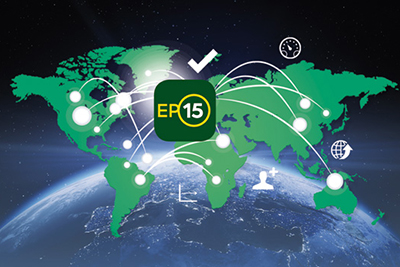 Do you want to be internationally mobile and enjoy a feeling of safety wherever you are? Then EP15 is exactly the right product for you – our all-inclusive package for your business trips abroad. With EP15, you won't have to worry about any additional costs, because the most important protection packages are already included. You also don't need to watch your mileage, you can swap places with an additional driver and you can rely on stable prices. You can use EP15 for international business trips in 39 countries on 6 continents. Additional countries are constantly being added to EP15.
All-round protection: Liability insurance, accident insurance without excess and personal accident insurance are already included.
Flat rates: You benefit from stable prices without seasonal variations throughout the year.
Unlimited mileage: Even if your journey takes a bit longer, we won't charge for extra mileage.
Free additional driver: You can simply swap over on longer journeys.
Airport and railway surcharges included: You won't face any extra surcharges.
Attractive all inclusive services: In many countries, additional charges such as winter tires (01/11 to 31/03) are already included.
Available worldwide: EP15 is already available on six continents and in 39 countries.
Privilege - your worldwide loyalty program.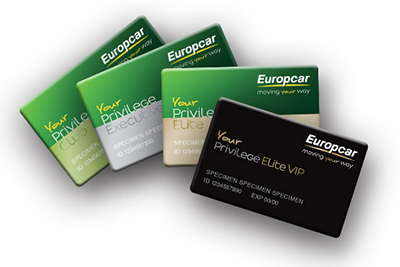 The Privilege program rewards you with vehicle upgrades, free weekend rentals and exclusive benefits from our international partners. After just three rentals, the next weekend rental is for free. Plus, every time you rent car: You profit from a faster service through our Priority Lane. Your reserved vehicle is guaranteed to be waiting for you, even if you are late. And: You collect frequent flyer miles with each rental. Our loyalty program is valid in over 130 countries worldwide.

The four Privilege steps.
Our loyalty program is divided into four levels: Privilege Club, Executive, Elite and Elite VIP, which you can achieve by collecting rentals or rather rental days. The entry level "Privilege Club" is valid from the first rental. "Privilege Executive" starts from 10 rentals or 40 rental days and rewards you with a simple vehicle upgrade and a free weekend rental. You can reach "Privilege Elite" from 25 rentals or 85 rental days. You profit from a double vehicle upgrade, a free second driver and one free weekend rental. The status "Privilege Elite VIP" is available from 40 rentals or 130 rental days. Your advantages: a double vehicle upgrade, a free second driver, a free Priority Pass membership and one free weekend rental.
Quicker service when arriving at the counter as your rental contract will be ready and waiting for you.
Use of the Priority Lane when you present your Privilege customer card.
Faster and easier booking at the Europcar Ready Terminals.
Guaranteed reservations: Your vehicle will be waiting for you, even if you´re running late!
Frequent flyer miles: With your Privilege rentals you also have the option to collect your frequent flyer points