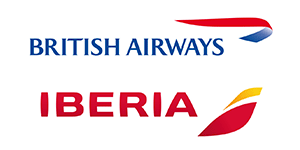 The smart route between Switzerland and London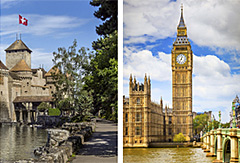 Traveling with British Airways and Iberia between Switzerland and the UK capital is now easier than ever. With a greater choice of daily flights between the two cities, it's easier than ever for your customers to find a departure time to perfectly suit their schedule.
There are now up to four daily flights between Basel and London Heathrow and up to nine daily flights between Geneva and London. In addition, those travelling between Geneva and London can choose from up to 10 flights a day.
Enhancing the airport experience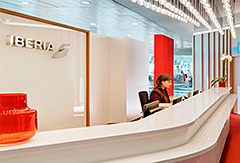 Iberia's flagship lounge in Madrid Terminal 4S is now fully refurbished, with space for up to 500 visitors to relax or work as they please. The lounge's restaurant and self-service buffet offer Spanish and international cuisine, as well as a choice of over 20 wines. A new rest area and children's zone are also available.
At London Heathrow, we have opened The First Wing, an exclusive area where First customers and eligible Executive Club Members can check in and enjoy a direct route to the lounges away from the main airport concourse.
Customers at New York JFK will be able to use The First Wing when it opens there at the end of 2018. Visitors to the airport are already enjoying a more efficient journey thanks to our new biometric security gates.
On board, Club World's new sleep enhancements – including luxurious bedding from The White Company and a new restaurant-style service on board – complement the experience for business class customers.
New destinations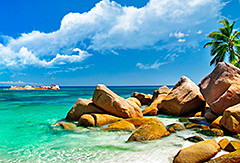 We are welcoming a number of new destinations to our combined network in 2018.
For British Airways, this includes the only direct service between Europe and Nashville, a new route to Durban from 29 October and new year-round flights from London to the Seychelles on board our Boeing 787 Dreamliner.
At Iberia, we are increasing the number of flights on existing routes. This includes more services between Madrid and San Francisco between April and September, as well as two additional flights to Tokyo from October. We are also adding three weekly flights to Managua in October and 19 weekly flights to Mexico City between May and October.
At American Airlines, we are launching a new daily direct route between Zurich and Philadelphia.
Flexible schedule? Flexible fares
British Airways' short haul fares can be as flexible as your customers' schedules. Plus and Plus Flex fares enable them to make changes to their short haul booking for free, even on the day they are booked to travel.
Plus fares allow customers to change their departure time up to one hour before their booked flight is due to depart. Plus fares also allow customers to carry more baggage and choose exactly where they sit on the flight up to 48 hours before departure.
Plus Flex fares are our most flexible yet. As well as changing their flight to a more convenient one, customers can cancel their flight for a full refund at any time. They can also select their seat when they book.