Jet Airways: From 10 cities in Germany to 46 destinations in India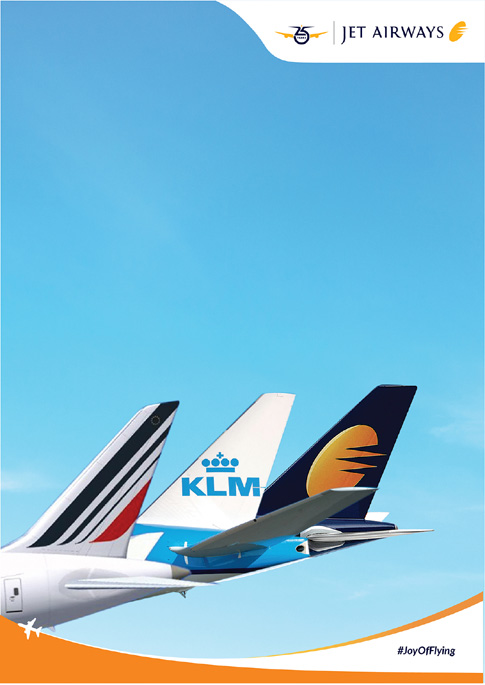 Jet Airways now offers 65 weekly flights between Germany and India. Together with its partners Air France KLM, Jet Airways connects 10 cities in Germany via Amsterdam and Paris with 46 destinations in India via Mumbai, Delhi, Bengaluru and Chennai.
Passengers will enjoy a whole new travel experience with more choices between Germany and India. Ambitious passengers savour elegance and premium comfort in Jet Airways First Class and Première, KLM's World Business Class or Air France Business Class.
Optimum transfer times of only 75 minutes in Mumbai and 90 minutes in Delhi, Bengaluru and Chennai guarantee efficient travel planning. The unique multi-gateway concept enables a stopover in Amsterdam or Paris on the way to India or vice versa.
Earn and redeem miles for Jet Privilege, Flying Blue, Sky Miles and Flying Club programs with Jet Airways, Air France, KLM, Delta Airlines and Virgin Atlantic's global network.