Contest
Win a weekend for 2 persons in a double room incl. breakfast at an NH Hotel of your choice in Germany, Austria, Switzerland, Poland, Romania, Slovakia, Hungary, Netherlands, Belgium or Luxemburg.
Answer the following question: How many new NH Collection hotels we will welcome in 2019?
a) 3
b) 10
c) 18

Prize: Sponsored by NH Hotel Group.
Please send us your reply by E-Mail.
Entry deadline is 26.02.2019.
The following rules apply to participation in this contest: Entry deadline is 26.02.2019. Participation is limited to those who subscribed to the CWT Traveler newsletter and are 18 years or older at the time they submit their entry. Participation and the chances of winning are in no way contingent on requests for information or the purchase of merchandise or services. Employees of Carlson Wagonlit Travel and their family members, as well as employees of companies involved in the contest, are not eligible to participate. Each individual may submit only one entry. The judges' decision is final. Non-cash prizes may not be redeemed for cash. By participating in contests offered by CWT, participants tacitly declare their consent to the contest rules and eligibility requirements. Winners will be notified in writing, and their entry in the contest constitutes permission for their names to be published on our website. Personal data will initially be stored, but can be deleted again upon request (§28 BDSG – German Data Protection Act). Carlson Wagonlit Travel assures that the data will not be passed on to third parties except as necessary to conduct the contest.
NH Hotel Group: Exciting Times Ahead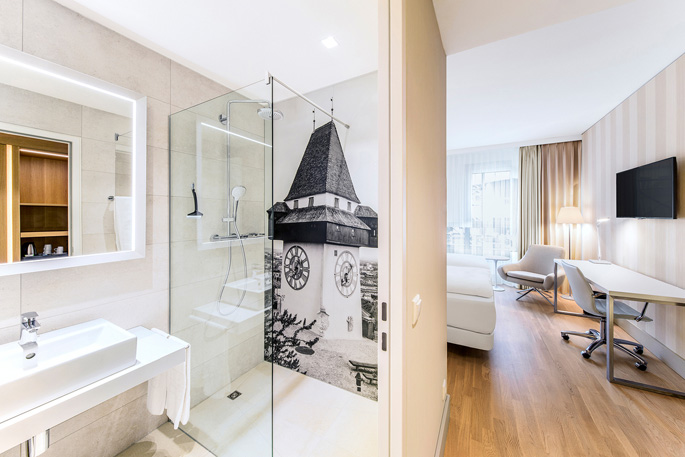 NH Hotel Group welcomed a number of new members into the NH family. Since summer 2018, the region Northern Europe comprises a brand new hotel in Graz, Austria, as well as NH Essen in Germany and the newly built NH Mannheim also in Germany. However, those three have only just been the beginning with new NH Hotel in Leipzig soon to come.
Looking further into 2019, three new NH Collection hotels will be opened, namely the NH Collection Amsterdam Flower Market, the NH Collection München Bavaria and the NH Collection Antwerp Center, the latter being a brand new building. But also the group's exciting lifestyle brand nhow will spread across Northern Europe with new hotels in London and Brussels. Exciting times ahead!