New branded fares for long-haul flights in Economy Class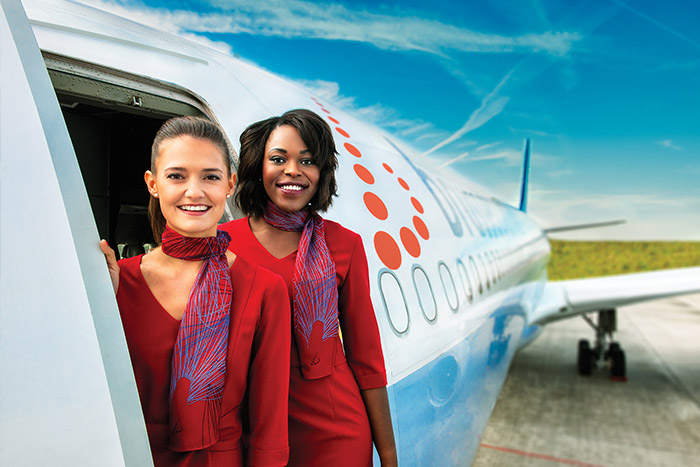 From now on, Brussels Airlines Economy Class passengers have the opportunity to book the new Branded Fares for long-haul flights. The Branded Fares apply to flights from Europe to 17 destinations in Africa as well as from Africa to Europe and on all routes within Africa. The new pricing structure offers passengers individualised travel options and is perfectly tailored to their needs.
The one bag-fare is the best choice for price-conscious passengers who travel light (one checked bag included) and do not require ticket flexibility.
Another travel option is the Standard fare, including two checked bags and free advanced regular seat reservation.
The new Flex fare, which also includes two checked bags, is ideal for passengers who like extra legroom and more flexibility as changes and refunds are free.