Staying overnight the healthy way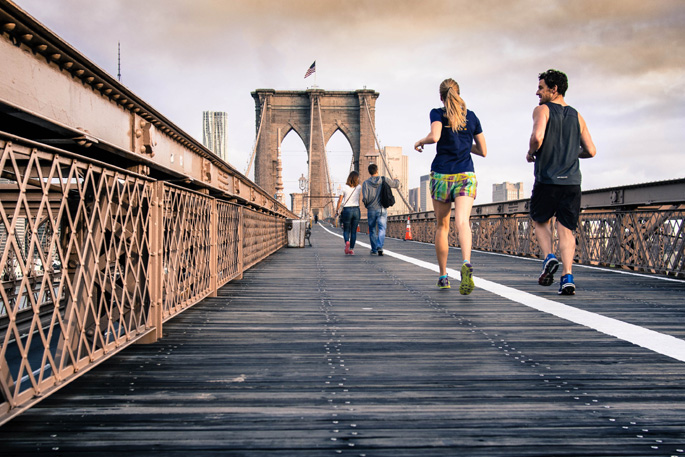 Travelling for business can be an arduous undertaking, particularly when frequently staying overnight in hotels. But there are a host of things travellers can do to maintain some kind of healthy lifestyle, underpinned by a bit of prior planning and thought.
Even the best health intentions can dissolve on a business trip. And no wonder, with the stress of travel, jet lag, marathon meetings, the pressure to eat, drink and be merry with business colleagues, and little time for normal fitness routines. "Maintaining a regular exercise schedule when you're away from your normal routine isn't about finding the time – it's about making your health a priority," says Julie Dennis, a fitness coach from the UK travel health consultancy Extra Travel Vitality.
Thankfully, hotels are now making it easier for guests to do that, and the savvier chains offer more than just a gym. They provide an all-round wellness experience tailored to individual guests. Some hotels are changing traditional hotel offers to meet the special health needs of the 21st-century business traveller, for example by providing 24/7 markets or cafés for guests as an alternative to room service. Or by speeding up fitness, beauty and health programmes to suit busy schedules. The direction of travel can be seen from the "Stay Well" room developed by the wellness technology firm Delos, which is now available in several US hotels, including the MGM Grand Hotel & Casino in Las Vegas. The rooms include a "dawn simulator", energising lights, a shower that reduces chlorine, aromatherapy, and air purification to reduce allergens and pollutants.
Witness the fitness
Julie Dennis, a health consultant at the UK's Extra Travel Vitality, gives some top travel fitness tips:
Don't sit but stand on a bus or train. When it brakes, keep your balance by bracing the deep stomach muscles. This is a far more functional core workout than traditional abdominal crunches.

Wear trainers when flying, and walk laps around the airport terminal.

Choose the best times to exercise. Mornings are best for weight loss, a mood boost and strength building. The evening is good for avoiding injury and it is when you are at peak performance.

If travelling long haul, then exercising in the morning will realign your body clock.

Walk when you can to direct brainpower to internal matters.
For more information and tips on how to keep fit while traveling see the current edition of the business travel magazine Connect from page 24.

Source: CWT Connect UK, Vicki Sussens
Photo by Curtis Macnewton on Unsplash