The NH Hotel Group is expanding its portfolio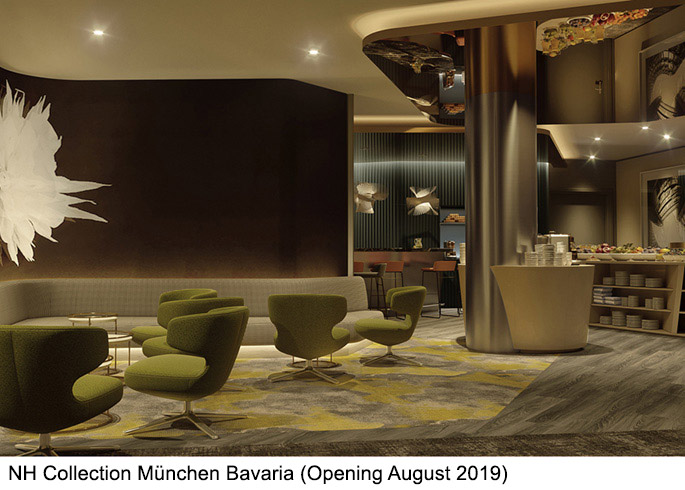 NH continues to grow - not least stimulated by joint projects and initiatives with new major shareholder Minor International.
After reporting a record result last year, the NH Hotel Group will not be wasting any time in 2019 either. Alone in the Business Unit Northern Europe five new hotels will open in the coming months - one of each under the nhow brand (London) and the core brand NH Hotels (Leipzig) and three new NH Collection hotels in Amsterdam, Antwerp and Munich. Thus, by the end of this year alone in the Business Unit Northern Europe the hotel group will be present with a total of around 130 hotels.
But that is far from all: After Minor International having acquired 94.1 percent of the NH Hotel Group's share capital at the end of last year, the two companies are currently working to integrate all hotel brands under a single umbrella brand, which will give them a presence in over 50 countries worldwide. The portfolio of 500 hotels is then divided into eight brands: NH Hotels, NH Collection, nhow, Tivoli, Anantara, Avani, Elewana and Oaks.
It stays exciting at the NH Hotel Group!