Contest
Win a Qatar Airways First Class Amenity Kit.
Answer the following question: How many flights does Qatar Airways offer daily from Frankfurt?

a) 1 flight per day
b) 2 flights per day 
c) 3 flights per day
Prize: Sponsored by Qatar Airways.
Please send us your reply by E-Mail.
Entry deadline is 18.06.2019.
The following rules apply to participation in this contest: Entry deadline is 18.06.2019. Participation is limited to those who subscribed to the newsletter connect and are 18 years or older at the time they submit their entry. Participation and the chances of winning are in no way contingent on requests for information or the purchase of merchandise or services. Employees of CWT and their family members, as well as employees of companies involved in the contest, are not eligible to participate. Each individual may submit only one entry. The judges' decision is final. Non-cash prizes may not be redeemed for cash. By participating in contests offered by CWT, participants tacitly declare their consent to the contest rules and eligibility requirements. Winners will be notified in writing, and their entry in the contest constitutes permission for their names to be published on our website. Personal data will initially be stored, but can be deleted again upon request (§28 BDSG – German Data Protection Act). CWT assures that the data will not be passed on to third parties except as necessary to conduct the contest.
Inauguration of New National Museum of Qatar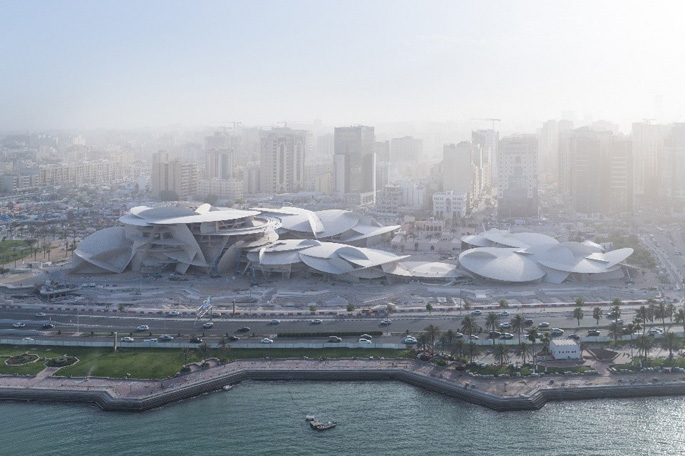 The National Museum of Qatar, designed by French architect Jean Nouvel, was opened on 28 March by Emir HH Sheikh Tamin bin Hamad Al Thani with a solemn ceremony.
The new National Museum of Qatar gives voice to the unique story of Qatar and its people from earliest times to the present day and onwards towards its future. Organized in three "chapters" — Beginnings, Life in Qatar, and The Modern History of Qatar, each theme is presented across eleven highly individual galleries.
Spread over 1.5km, visitors journey through an exciting mix of all-encompassing environments and compelling storytelling that will engage all the senses.
In Germany Qatar Airways offers currently 35 weekly flights to Doha: double daily from Frankfurt and Munich as well as daily from Berlin.