Traveler tribes: What travel managers need to know about their target groups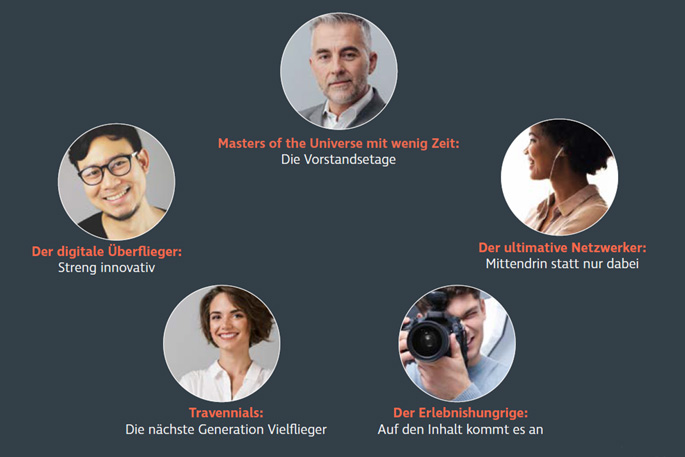 Travel managers often profile their target groups using purely demographic criteria, such as age, gender, education, etc. But the key to addressing business travelers more individually is to segment them according to other characteristics, such as their booking behavior, their preferences, or how frequently they travel. CWT Solutions Group, the consulting division of CWT, analyses a wide range of data for this purpose to make recommendations and promote targeted communication.
Business traveler types differ depending on the industry and company. We take a fun look at some new breeds of travelers that travel managers should look out for.
For example, "Masters of the Universe" with little time – they tend to be in senior positions, somewhat older, and frequent travelers with a tight schedule. They prefer to have less rather than more choice.
Then there are "Collaborative FOMOs" who are mostly in middle management. They are engaged, enjoy traveling, like technology and use it constantly. Having a desk to work at and a good Wi-Fi connection are what matter most – the main thing is they can get on with their job.
For more information on these and three other business traveler tribes – "Content Tsars," "Rigid Digits," and "Travennials" – see our free e-book. It also includes expert tips on how to deal with them.
Click here to download.