The "festivalization" of events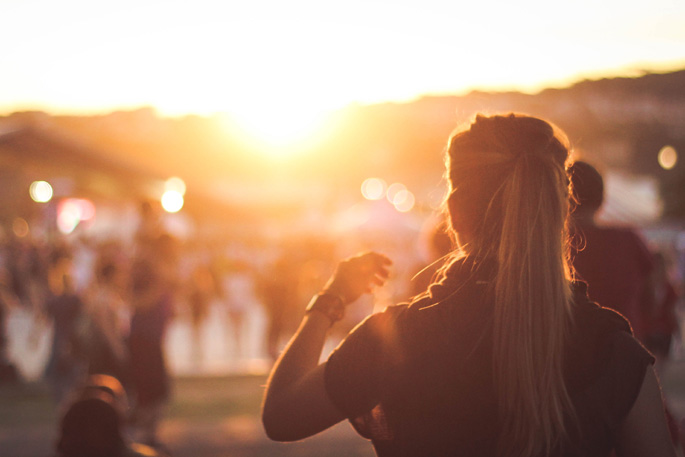 Cruises, food trucks and massage stands: Company events with a festival flair are gaining traction, above all in Asia-Pacific.
Meetings and events are increasingly moving out of the conference room and into a festival ambience. The focus is on new formats like sessions and workshops, creatively designed venues and constant social media activity, giving business events a more relaxed, consumer character. As a result, routine get-togethers are becoming more stylish and exciting.
Where has it come from and is it worth it?
One reason for this growing trend is that standard conference rooms are often interchangeable and reveal very little about the region or the city in which they are situated. For many participants, that is often no longer enough. Michelle Sargent, Director of Meetings & Events at CWT Australia/New Zealand says, "This is evident in many industries such as automotive, beauty or pharmaceutical." The trend has spread over the past five years, especially for meetings and events with younger participants. Michelle Sargent has also seen a rise in demand for outdoor events, which is hardly surprising in Australia. "Rather than the old-style, long tables in a room, we might have part of the exhibition on a golf course. It's a chance for an exhibitor showcase to not be done in the old-fashioned way."
But what are the advantages of this concept for event organizers? They certainly help to give the company a fresh image if they manage to create a memorable experience.
Hotels and tourism offices joining in
Hotels can get in on the game with simple measures, such as replacing conventional conference furniture with beanbags and coffee tables, and creating a new look indoors and outdoors. Some hotels partner up with local providers, while others offer their own catering offsite to satisfy their customers' quality expectations.
Some tourism offices offer customer discounts or perks such as a welcome dinner, airport transfers, etc., especially if they know that the organizers have a choice between several destinations. Tourism offices also support event planners in checking the feasibility of holding an event at the venue of their choice and provide guidance in securing permits or making contact with suitable local providers.
The logistics of organizing such an event should not be underestimated, and security issues are a major issue. Noise, alcohol consumption and the use of pyrotechnics pose bureaucratic challenges that can only be overcome with local expertise. Cultural differences, labor laws and other business customs also have to be taken into account. And then there is the budget, which is generally higher for unusual events than for conventional ones.
For more examples and tips for exceptional events, see here.
Or ask us directly. We would be happy to help you!
CWT Meetings & Events
Tel +49 (0) 69 15321 1031
events.sales@cwt-me.com
www.cwt-meetings-events.de
Photo by Maxime bhm on Unsplash