How to take the stress out of booking a headline event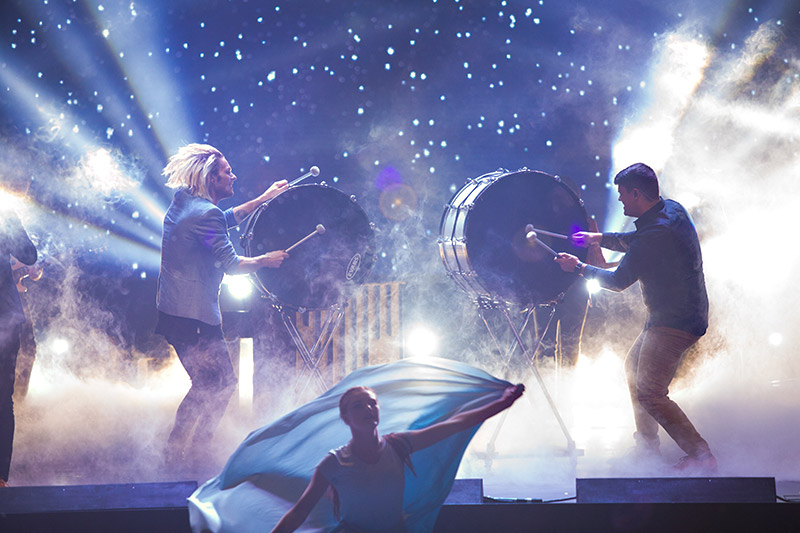 Whether it's a keynote speaker, an industry expert or an entertainer, the main act for your evening program can make or break your event or meeting.
We have five tips to help you find the headline act for your program and make sure your event is a success.
Use an experienced advisor
It is a good idea to use an established agency that has a trusted relationship with the speakers and entertainers it books. That makes it easier to negotiate with artists or their agents and puts you in a better position.
Agree on the budget, topic and genre
You should at least have a budget range in mind and an idea of the topic (for speeches) or genre (for entertainment). Describe your target group as precisely as possible so that it is clear what you are looking for. That will help the agency to find the perfect act for you. There is a huge difference between a talk on an industry-specific topic and a motivational speech. The spectrum of music from rock to opera is also vast. By the way, we have found that a motivational speaker at the end of an event can boost audience satisfaction considerably. They are more commonly hired to open a conference, but can have an even greater impact when they wrap it up.
Think of riders
The fee is just one element of your negotiations with a speaker or artist. Contracts often include riders that govern travel and accommodation terms, for example, or define technical requirements. These are also negotiable, but only to a limited extent. A good agency will arrange this on your behalf, but you should keep the riders in mind.
Don't forget a meet & greet
If you have signed a real celebrity, it can also be a good idea to arrange a meet and greet or photo signing. This should be included in the contract, as negotiating additional services later on can be complicated.
Tell your insurance
It is not unusual for top acts to demand a higher insurance policy. Talk to your insurance about it – but don't leave it too late.
(Source: Sarah Sheehan, US Manager, Event Strategy & Design, CWT Meetings & Events)
Don't hesitate to contact us if you need help with booking your main act!
CWT Meetings & Events
events.sales@cwt-me.com 
www.cwt-meetings-events.de
Foto: Samuel Fyfe on Unsplash