Global Travel Forecast: 2020 has potential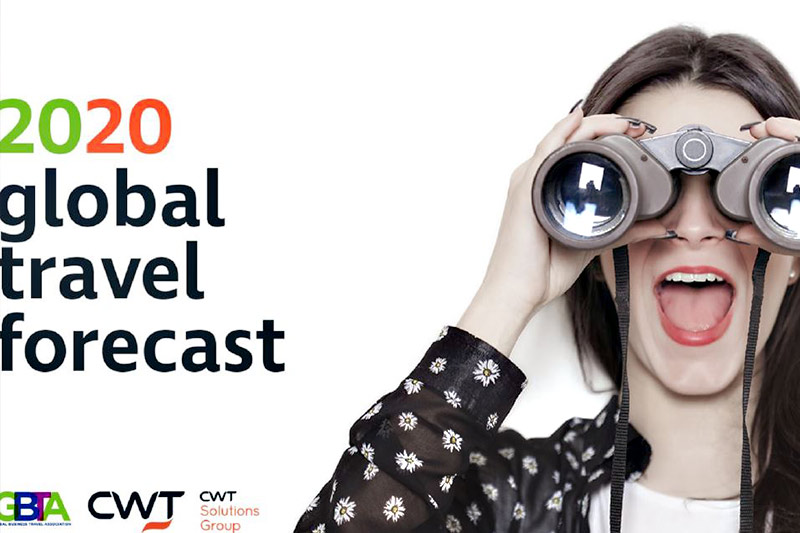 In 2020, a new decade begins that will be characterized by economic, political and technical changes. These will also have an impact on business travel.
The Global Travel Forecast published by CWT and the Global Business Travel Association (GBTA) provides buyers and travel managers with guidance, price forecasts and trend information, which they can use to improve the way they buy, plan and implement their travel programs.
One thing is clear: The environment is becoming increasingly chaotic. After rising sharply in 2019, prices are set to slow down in 2020. That sounds like good news for buyers. However, the global economy is marked by uncertainty:
Trade wars: This is probably the greatest risk factor for the economy and therefore for business travel. Worldwide trade disputes also temper consumer and business confidence, which can have negative effects for the economy.
Looming recession: Experts fear an economic slowdown in some key markets, such as the US. Confidence is also waning in Germany, aggravated by the uncertainty caused by Brexit.
Oil price and Middle East conflicts: Oil prices always play a key role for the travel industry. Not only do they directly impact air prices, they also influence many other areas. Although prices are not expected to rise sharply, they are sensitive to disruptions in supply, for example due to the conflict between the US and Iran.
Economic and political uncertainties will continue to impact travel. Look out for advice on managing travel in this volatile environment: