CWT Leisure: Milan is full of surprises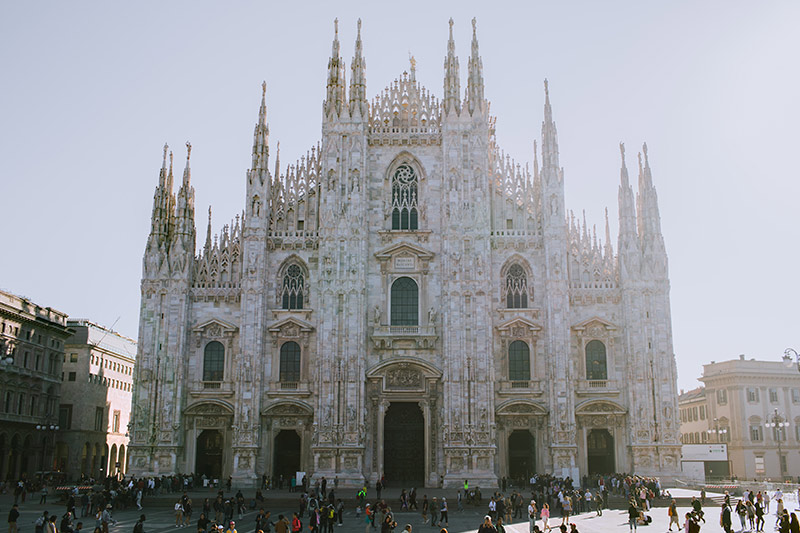 Milan has shot straight to 6th place in the ranking of the top 10 destinations for meetings – and with good reason: The north Italian city blends history, culture and Italian flair with the atmosphere of an international metropolis. Milan is the capital of fashion and design, as well as an important economic hub with the stock exchange, high-end restaurants and luxury designer stores.
Most people therefore spontaneously associate fashion and business with Milan. But culture and nightlife? Yes, there is plenty of that here too: 2,500 years of history, an unbelievable wealth of artworks, and of course imposing religious buildings like the cathedral and countless churches. But night owls are also spoilt for choice, with more than 500 pubs, cafés, bistros, and bars with live music, as well as 50 theatres and 100 clubs.
And let's not forget all those delicacies "alla Milanese". Milan's cuisine is justifiably extremely popular and much more than your typical pasta and pizza dishes: Risotto alla Milanese, for example, made with saffron, is a creamy, golden treat. Or Cotoletta alla Milanese that is reminiscent of a Viennese veal schnitzel but – as the name says – comes on the bone. Or Ossobuco and Piccata, both "alla Milanese" of course, and extremely delicious.
Have we whet your appetite? We would be happy to help you plan your trip to Milan!
Simply register for our newsletter (in German) here or call us for a personal consultation on your holiday.
We look forward to hearing from you!
Your team for private travel:
40549 Düsseldorf
Hansaallee 299 • phone: 0211-53027607
email: touristik.nord@mycwt.com
90762 Fürth
Kurgartenstrasse 37 • phone: 0911-2057360
email: touristik.fuerth@mycwt.com
20097 Hamburg
Süderstrasse 79 • phone: 040-35001340
email: touristik.nord@mycwt.com
04356 Leipzig
Walter-Köhn Strasse 4 • phone: 069-153212340
email: touristik.nord@mycwt.com
79539 Lörrach
Herrenstrasse 4 • phone: 07621-956370
email: touristik.loerrach@mycwt.com
68161 Mannheim
M7, 16-18 • phone: 0621-12181070
email: touristik.mannheim@mycwt.com
81673 Munich
Neumarkter Strasse 87 • phone: 089-48057765
email: touristik.fuehrt@mycwt.com
70567 Stuttgart
Eichwiesenring 1/1 • phone: 0711-97500200
email: touristik.stuttgart@mycwt.com
Austria
8075 Hart bei Graz
Pachern Hauptstrasse 93/Top3 • phone: +43 1 240 60 1897
email: leisure2@mycwt.com
Visit our homepage: www.cwt-touristik.de!