Qatar Airways – The World's Best Airline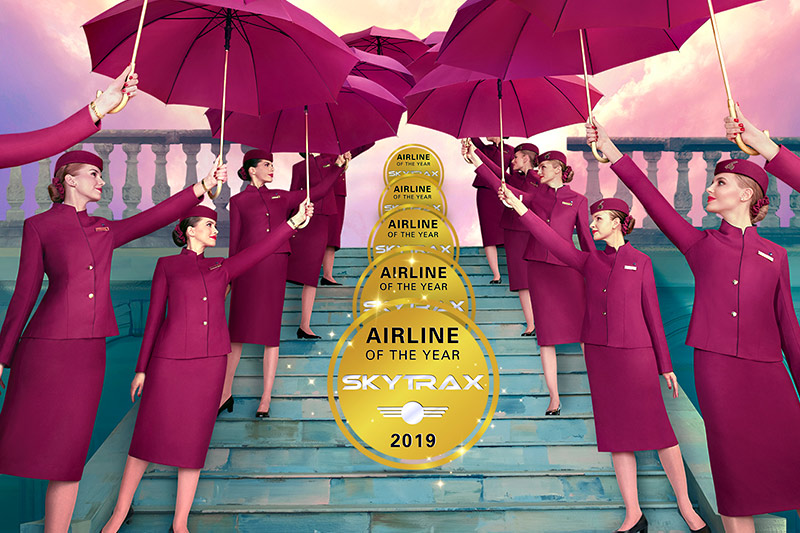 Qatar Airways, the national carrier of the State of Qatar, is one the world's fastest-growing airline with a modern fleet of more than 250 aircraft. Qatar Airways has won four prestigious awards at this year's 2019 Skytrax World Airline Awards including the highest accolade of 'World's Best Airline' – becoming the only airline in the competition's history to win it five times.
Qatar Airways offers 35 weekly flights from Germany (Frankfurt, Munich and Berlin), from Austria the airline operates 2 daily flights from Vienna.
In July 2018 Qatar Airways has signed a five-year partnership agreement with leading German football team FC Bayern München AG, further strengthening Qatar's role as a global leader in sports. Under the new agreement, as platinum partner of FC Bayern München until 2023 and the airline's logo adorning the shirt sleeves of the German league leaders have be seen.
Qatar Airways is reflecting the values of sports as a means of bringing people together, something at the core of the airline's own brand message - Going Places Together.