Parks and recreation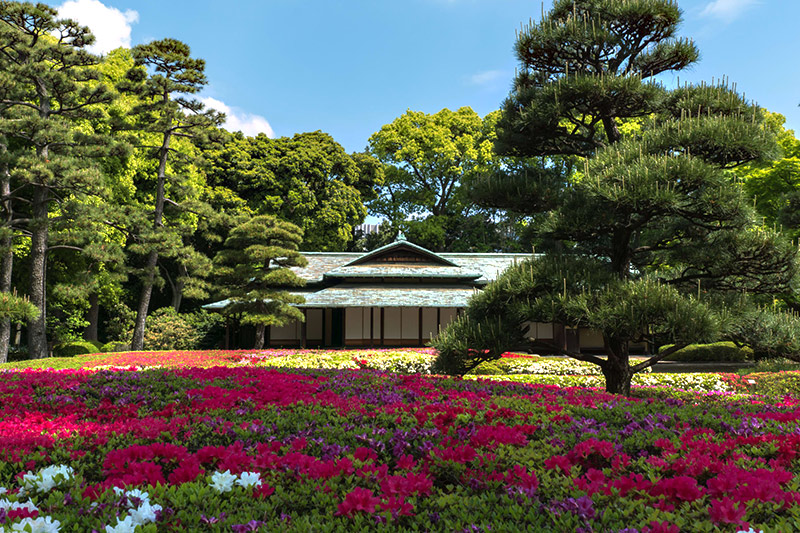 A business trip often means airports, planes, trains and the insides of hotel rooms. But you can expand your horizons: many cities are also home to some outstanding parks. Here are five of our favourite urban green spaces.
Imperial Gardens in Tokyo: Tokyo's Edo castle was for centuries home to Japanese leaders. It was replaced by the Imperial Palace in 1868, and it's still home to the Imperial Family. Wonderfully enclosed by trees and thick walls, three of the four palace gardens are regularly open to the public. Amidst views of nearby skyscrapers, the Outer Gardens are famous for the Nijubashi Bridge, which leads to the inner grounds; the Edo-era (1603-1867) East Garden has the Museum of Imperial Collections; and Kitanomaru Park is home to the multi-purpose Nippon Budokan hall (hosting concerts to judo competitions), the Science Museum and National Museum of Modern Art. Highlights: the East Gardens is home to Japan's last Edo-period garden, seasonal flowers and expanses of blooming colour all year round.
English Garden in Munich: Created by American-born British adventurer and scientist Sir Benjamin Thompson in the 18th century, the huge English Garden is one of many impressive Munich parks. It has a boating lake and Chinese Tower, both with accompanying traditional Bavarian beer gardens. There is a gushing, spitting stream that attracts surfers, the Nazi-era created Haus der Kunst contemporary art gallery and even a nude sunbathing area.
Bois de Boulogne in Paris: An English landscape garden, botanical gardens, a zoo and the 18th-century Château de Bagatelle are only the beginning of the delights of Bois de Boulogne. One of the largest in Paris, this former royal hunting ground park has two race courses, with the Hippodrome de Longchamp one of the most famous in the world. The park's woods are home to the sustainable-focused GoodPlanet Foundation.
We present two further tips in Dublin and New York in our Connect Magazine on page 29.