Reinventing the workspace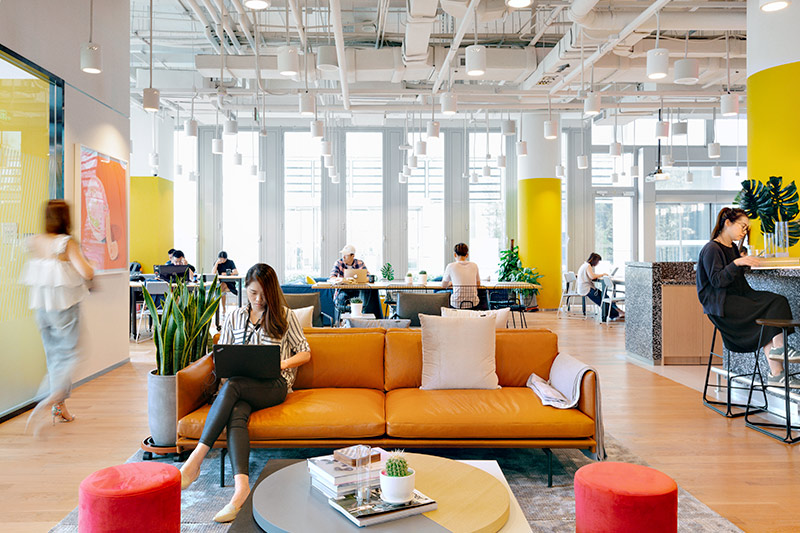 The first co-working space is believed to have been set up in San Francisco in 2005. There are now approximately 19,000 around the world, with more than 30,000 expected by 2022. Initially a haven for independent workers, co-working spaces are now also starting to attract employees, occasionally entire companies, keen to tap into the diverse networks and innovation potential.
Co-working spaces: What you need to know
The companies: A quick internet search reveals a mesmerising number of co-working companies. The biggest are represented across the globe, and experienced co-workers know what they'll get. But smaller ones that are one-offs in a specific city or other location are also worth checking out.
What does it cost? Depending on where the co-working space is located and the facilities it offers, a desk can be as little as GBP130 a month, with day rates typically starting at about GBP13. Free trial days or initial discounts are common as competition stiffens, so it pays to look around and see what fits best for your needs.
What you get and what you might need: Most spaces will provide a few basics for your working day, including a desk, Wi-Fi and kitchen area for making tea and coffee (often included free). Some will provide extra equipment, such as monitors and keyboards, for an extra fee or provide storage for your own – hunching over a laptop every day isn't recommended. Noise levels will vary and not all spaces have private call booths, so headphones can be a good idea
You can find some more specific examples and opinions in the Connect Magazine from page 14.
Author: Geoff Poulton