Green meetings: How to plan meetings and business trips responsibly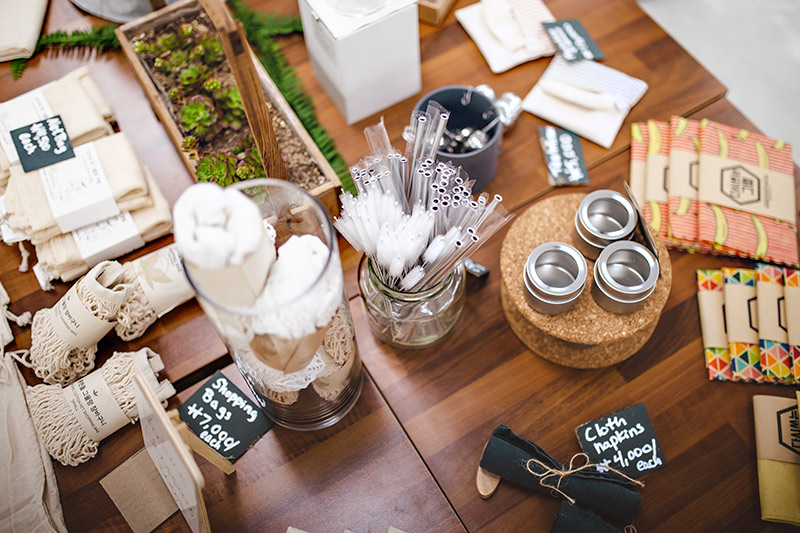 There's no denying it, events and business trips cause a carbon footprint. But there are plenty of ways to reduce this, whether you are an event organizer or a participant. By following certain tips, you can plan and conduct events and trips more responsibly. Not only does this benefit the environment and the target region, but also your budget and your brand.
How to have a positive impact on …
The environment: Pursue a responsible event strategy. That can prevent unnecessary CO2 emissions and reduce the impact on the environment – before, during and after the event.
The target region: Use locations that are also managed responsibly. Buy products and services from local or regional providers.
Your budget: Buying prudently and avoiding waste will help to cut costs.
Your brand: Organizing events in an environmentally friendly and sustainable manner demonstrates entrepreneurial responsibility, which can have a positive impact on your image.
Five areas where event organizers can act more responsibly:
Location: Choose a venue in a central position that is easy to reach. That will reduce the cost of travel and the environmental impact of your event. Ideally, the venue should be environmentally certified.
Consumption: Avoid garbage to cut costs and reduce the environmental impact.
Purchasing: Buy smartly and environmentally.
Participants: Encourage your participants to act in an ecologically and socially responsible way.
After the meeting: Offset any unavoidable emissions.
Tips for participants and business travelers:
Getting there
Travel by train if possible.
Share a rental car or a taxi with other travelers, or use public transportation.
Food and beverages
Eat vegetables or chicken rather than red meat.
Drink mains water or filtered water if possible.
Avoid disposable bottles, plates and coffee cups.
Recycle waste.
Venue/hotel
Tell the hotel that you will use the bedding and towels more than once.
Use the heating and air conditioning in your event location or hotel room sparingly and switch off the lights when you leave the room.
Activities
Propose environmentally friendly team building activities.
Printing
Try to avoid printing.
Only take giveaways or flyers that you will really use.
In most professions, meetings and business trips are an important part of the job and are not easily avoidable. However, as an event organizer or traveler, you can actively contribute toward minimizing the ecological footprint of these activities.
Do you need help organizing your evens responsibly?
We would be happy to support you!
Contact us:
CWT Meetings & Events
events.sales@cwt-me.com   
www.cwt-meetings-events.de