Experience the comfort of Premium Economy Classes in British Airways and Iberia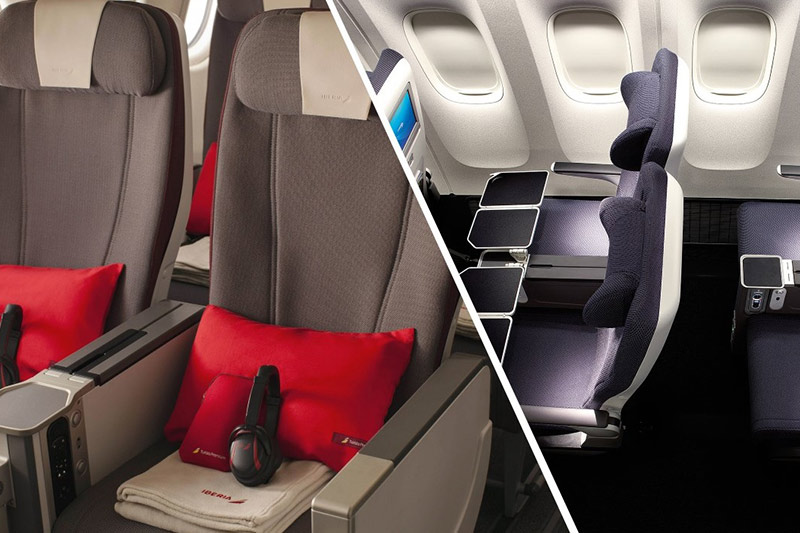 With a few rows and more legroom, British Airways' Premium Economy Class, World Traveller Plus, is more spacious and exclusive than the World Traveller cabin. New features in this cabin include stylish furnishings and increased comfort. The redesigned seasonal menus are prepared with high-quality local ingredients. In addition, the World Traveller Plus cabin stands for a generous free baggage allowance.
Iberia is the first airline to introduce an intermediate class, Turista Premium, on the route from Spain to Latin America. In the new cabin, you benefit from greater distance between the rows and wider seats. Guests can enjoy a welcome drink on board, as well as an expanded selection of food and drinks. Iberia's Turista Premium cabin also includes a higher free baggage allowance and preferential boarding and disembarkation.