CWT Leisure: Looking for good value in New York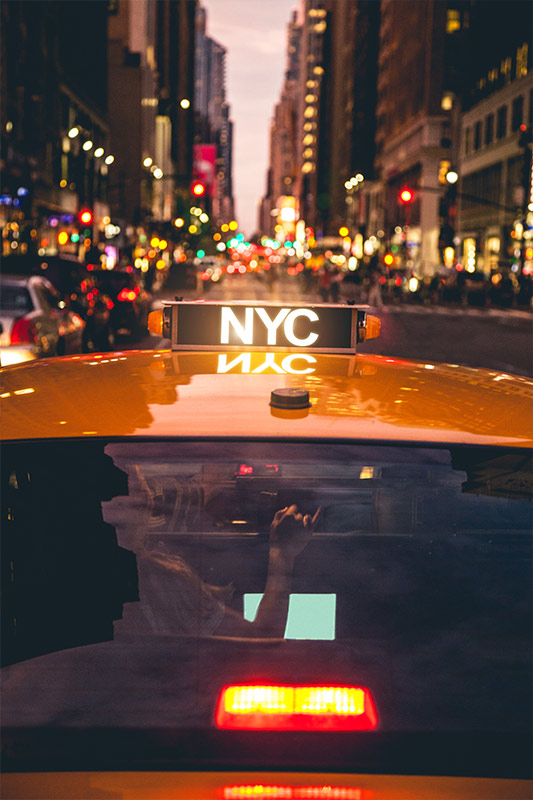 Pricey and crowded are easy brickbats to throw at New York. But by choosing accommodation outside central Manhattan it doesn't have to be that way. Make sure you still have enough money to go Christmas shopping in the Big Apple.
It's hardly a revelation to suggest New York City has a reputation for being pricey. So, when this year's ECA International report named the Big Apple as the most expensive destination in the world for business travelers, few of them batted an eyelid.
ECA International provides data on salaries, costs of living, tax and other criteria for people and companies working internationally. According to its report, spending a day in New York on business will cost a typical business traveler almost USD800 on average, beating second-place Geneva by more than USD80 a day. A global hub for finance, banking, education, health services and communications, New York's Midtown Manhattan neighborhood is the biggest central business district on Earth, and it hosts the headquarters of some of the world's largest companies. And, of course, Lower Manhattan is home to the world's biggest stock exchange, Wall Street.
Too many people, too few rooms
New York City is one of the most visited destinations worldwide. In 2018, it set a city record by welcoming 65.2 million visitors, including 13.6 million international travelers – of those, 1.24 million came from Great Britain and 1.1 million from China. But therein lies the problem. NYC & Company, the city's official tourism organization, recently announced that in May 2019 there were around 120,000 hotel rooms within the five New York boroughs. Meaning, there are just too many people for too few rooms. The result? High hotel prices, the bane of every travel manager's life. Almost wherever you go for business, accommodation is often the largest single cost of any given trip. In already expensive New York, it can come out to over 60% of the total. According to ECA International, the average price for a four-star hotel room in the city is a whopping USD512 a night. For comparison, it would cost about USD379 a night on average for a similar hotel in Geneva, USD326 in central London, USD280 in Hong Kong and just USD189 in Berlin. The question on the lips of every business person who takes on a New York visit is this: does a trip to this US metropolis really need to be so expensive? Can a visit be enjoyable, memorable and also provide a return on investment? Can it feel like you're not busting a sensible budget?
Head to the outer boroughs
In short, yes: hotels outside the Lower and Upper Manhattan neighborhoods where business travelers traditionally stay are a good option for avoiding pricey accommodation, and they'll bring a smile to any travel manager's face. If you don't want to venture off the island, consider the Lower East Side, a lively neighborhood with plenty of business-friendly hotels. This area is also well located, along the East River and conveniently sandwiched between the Financial District and Midtown.
Brooklyn, which has grown massively as a business and tech hub since the financial crisis, from around 2009, is also a good alternative. A June 2018 report from the Office of the New York State Comptroller found that the number of businesses in Brooklyn had increased by 32% since then, "faster than in the four other boroughs", including Manhattan. That's  "almost double the citywide rate". Well-known companies, such as Vice Media and Etsy, have their headquarters in the borough.
To find out which cultural pleasures are waiting for you in the outer boroughs, where the nightlife is and other tips for your wallet, read Connect Magazine from page 14.
Source: Connect Magazine Winter 2019, Author: Jonah Haskell
We would be happy to advise you about your next trip to New York!
Your team for private travel:
40549 Düsseldorf
Hansaallee 299 • phone: 0211-53027607
email: touristik.nord@mycwt.com
90762 Fürth
Kurgartenstrasse 37 • phone: 0911-2057360
email: touristik.fuerth@mycwt.com
20097 Hamburg
Süderstrasse 79 • phone: 040-35001340
email: touristik.nord@mycwt.com
04356 Leipzig
Walter-Köhn Strasse 4 • phone: 069-153212340
email: touristik.nord@mycwt.com
79539 Lörrach
Herrenstrasse 4 • phone: 07621-956370
email: touristik.loerrach@mycwt.com
68161 Mannheim
M7, 16-18 • phone: 0621-12181070
email: touristik.mannheim@mycwt.com
81673 Munich
Neumarkter Strasse 87 • phone: 089-48057765
email: touristik.fuehrt@mycwt.com
70567 Stuttgart
Eichwiesenring 1/1 • phone: 0711-97500200
email: touristik.stuttgart@mycwt.com
Austria
8075 Hart bei Graz
Pachern Hauptstrasse 93/Top3 • phone: +43 1 240 60 1897
email: leisure2@mycwt.com
Visit our homepage: www.cwt-touristik.de!