Health programs are scarce in the energy sector
Only half of globally leading companies in the oil and gas sector have traveler health and safety programs in place, according to "2020 vision: a close look at the well-being of traveling employees". In this report, CWT Energy, Resources and Marine (ERM) surveyed senior executives in these sectors.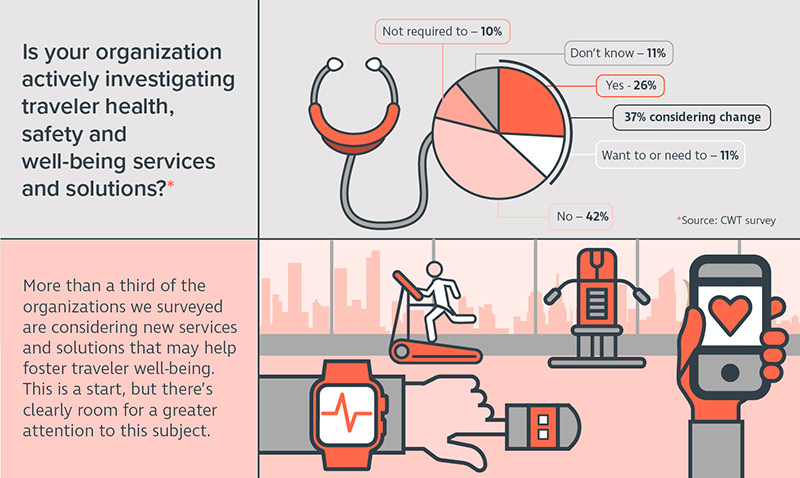 In the oil and gas industry, traveling employees are frequently exposed to greater risks than in other sectors, as they are often sent to more remote destinations. That's why the energy, resources and marine industries have long led the field in looking after the health and safety of their employees. Raphaël Pasdeloup, Senior Vice President and Global Head of CWT ERM adds, "We're going beyond just getting employees to their worksites safe and on time. We want to make sure they are rested when they get to work too. As such, we want to encourage organizational cultures that support the well-being of traveling employees while they're on the job, and after they've returned to their normal routines through monitoring and measured assessments. As our report shows, more work needs to be done in this area."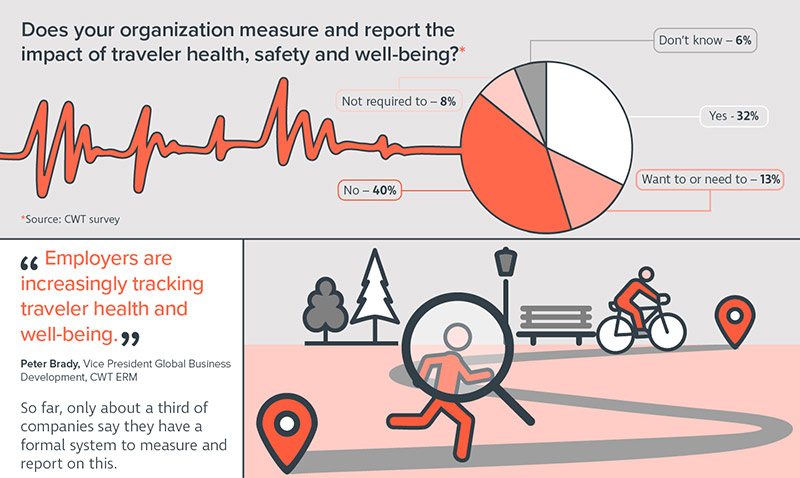 The report also finds that traveling for work is more stressful today than it used to be. The feeling of having to be constantly available and the lack of privacy and downtime also put a strain on travelers. Especially in the ERM sectors, this can pose an immediate safety risk: Making decisions while exhausted can be harmful to workers on a rig or in a mine. The survey shows that safety and mitigating risk are among an organization's highest priorities, followed by productivity, health and well-being.
Download the entire report in English free of charge here.